Custom Office Privacy Screens from Di Emme Creative Solutions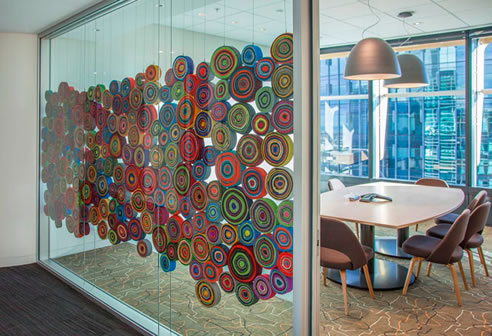 Sculptural Screens for KPMG Barangaroo Offices
Working with designers from E.G.O Group, Di Emme crafted a series of sculptural screens to provide office privacy between glass walls.
The screens are made from upholstery fabric offcuts, found timber, and recycled aluminium. Robert Gazzola from E.G.O. provided the fabric prototype and Di Emme sourced remnants, crafted the rolls, and devised a method for "suspending" the finished rolls between glass walls.
The stacked horizontal timber is assembled to optimise variations in colour, grain and distress.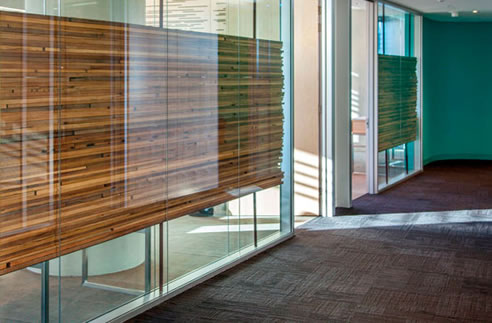 Di Emme Creative Solutions Pty Ltd Profile
02 9550 0811 Mobile: 0403 254 201
Unit 3, 87-89 Moore Street, Leichhardt, NSW, 2040