Restore Rod and Brass Windows with Di Emme Creative Solutions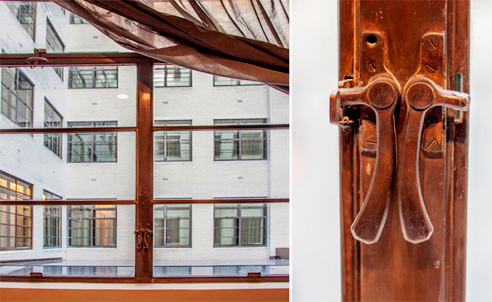 From Water Board Office to Five-Star Hotel
Di Emme's role was restoring and rejuvenating the rod and brass windows on this five-star project. The Di Emme team was on site for three months under the supervision of restoration architects, GBA Heritage. This intricate job involved reviving the bronze patina on all interior windows, redoing framing, remaking/re-cutting angles, and refashioning latches.
Built in 1939, the Art Deco building at 339 Pitt St, Sydney that once housed the Sydney Water Board is now the 180-bed, five-star Primus Hotel. Architects Woods Bagot transformed the office space into an elegant hotel blending heritage features with new elements that allude to the original stone and timber veneer.
For more information, visit www.diemme.com.au.
Di Emme Creative Solutions Pty Ltd Profile
02 9550 0811 Mobile: 0403 254 201
Unit 3, 87-89 Moore Street, Leichhardt, NSW, 2040