Glazed Roof Hatches from Gorter Hatches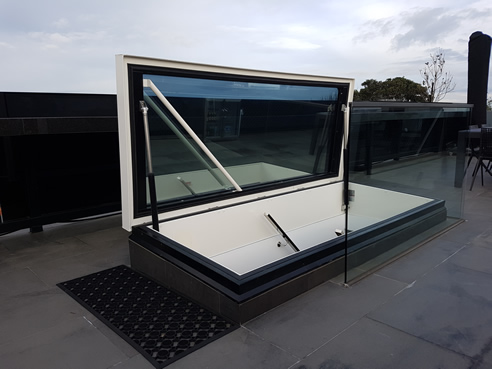 The success of the Gorter glazed roof hatches continues following the launch of the new RHTG roof hatch fitted with triple insulating glass known as triple glazing. This is yet another innovation from Gorter Hatches and adds further value to an already quality product.
Gorter have also added a new 900x3000 standard size to their range which gives enough head clearance whilst being used in combination with a fixed stair case and therefore complies to AS1657-2013.
Glazed roof hatches are often used to access roof terraces, roof gardens or to let sunlight into a dark room.