Blended Chip Seamless Flooring Finish by LATICRETE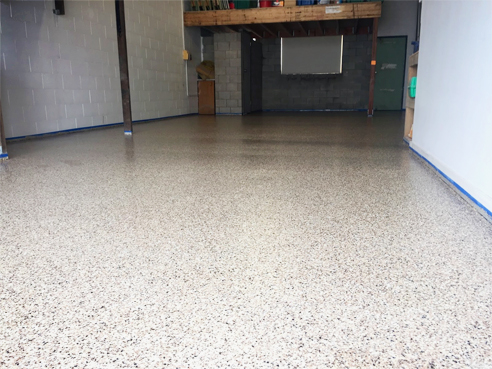 This 80m² studio for The Orchid Group on the Sunshine Coast, QLD, recently had LATICRETE SPARTACOTE™ BLENDED CHIP flooring system installed. Neil Warden, LATICRETE Australia National Sales Manager, conducted hands-on training to install the flooring system.
SPARTACOTE BLENDED CHIP provides a capable, seamless flooring finish suitable for numerous commercial and residential applications, it is also available in a wide assortment of blends and finishes to suit your designer needs. With a contoured finish to allow for optimal traction, this minimal maintenance coating system offers 1-day installation and next day return to service.