Motorised Exterior Metal Venetians from Blinds by Peter Meyer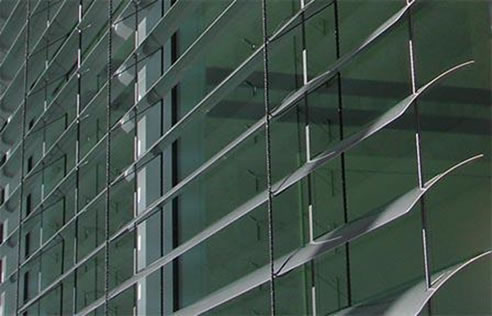 Motorised exterior metal venetians are guaranteed by Blinds by Peter Meyer as built to the highest standard of quality. The Australian-owned and operated company proudly offers the product range, with premium components, precision design, and sophisticated technology. With a service record spanning three decades, Blinds by Peter Meyer remains the market leader in the design, manufacture and distribution of exterior window treatment for both residential and commercial applications.
Peter's Picks: Motorised External Metal Venetians
Blinds By Peter Meyer sources a stunning range of motorised external metal Venetians from world-renowned European manufacturers, as well as leading local , offering superb sun control and functionality in a posh European design. The window furnishing dramatically assists in regulating indoor temperatures to the occupant's comfort: cooling down hot summer days, and maintaining warmth in the winter. The resulting effect also cuts back on power consumption, thereby helping reduce the carbon footprint.
Blinds by Peter Meyer's external metal Venetians have retractable external louvres, the most versatile and efficient method of sun control. The interlocking louvre profile is available in either 60 or 94mm and offers a blackout effect for audiovisual applications. The 'flat' blade comes in 60, 80 or 100mm slats, ideal for interiors with designs suited to a larger scaled blade. Slats have a plastic insert that prevents fraying or breakage of the lifting tape. They are made from a special alloy, maintaining the same gauge in a less damage-prone setup. Meanwhile, the lifting tape is made from a Trevira CS material thread, exhibiting superior strength to traditional polyester. It also stiffens less over time.