Porphyry Paving from RMS Natural Stone & Ceramics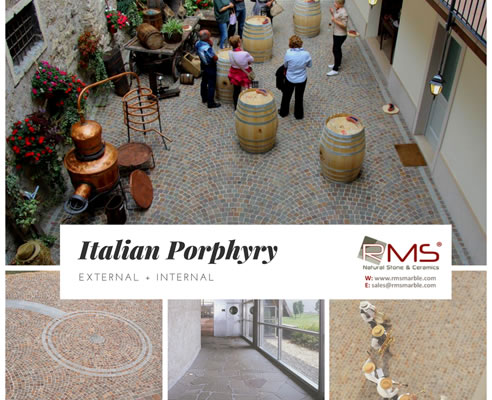 Italian Porphyry has become the go to stone for streetscape and residential paving. It is a favourite with today's landscape / urban architects due to its great physical properties, making this stone very durable and strong with low porosity.
Also, with it's natural slip resistant surface it is easy to see why it has grown in popularity. From cobble stones to processed tiles this beautiful stone can be used for both internal and external applications.