Paglierino Travertine Tiles from RMS Natural Stone & Ceramics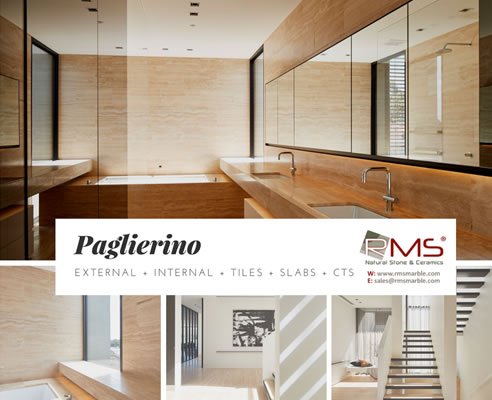 Paglierino is our favourite Italian travertine suited to all applications. A beautiful, hard wearing stone with an organic natural colour which tends to "blend in" with almost everything.
We love this classic stone, we can use it in all applications, cladding, flooring, wet areas internal and external. It lends itself to most finishes and can be cut to size for project work.
Well accepted in classic and contemporary architecture. Most sizes available ex stock with CTS on order.