Stainless Steel Urinal Grates for Mars Stadium: A Case Study by Stoddart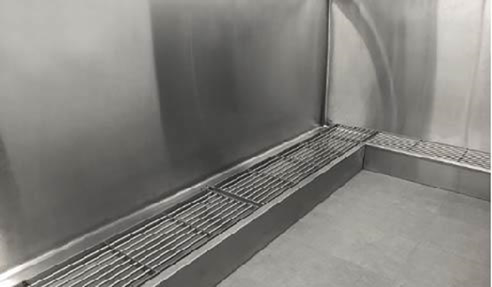 Stoddart features a high-performance range of stainless steel urinal grates and complete systems. The Australian-owned and operated company continues to establish a strong presence as custom metalwork specialists in the building and construction industry, as well as the food service industry.
Stainless Steel Urinal Grates in Mars Stadium
Formerly known as Eureka Stadium, Mars Stadium is a premier oval shaped outdoor sports stadium situated in the Ballarat Showgrounds at Wendouree, an outer suburb of Ballarat in Victoria. In June 2015, the Victorian government announced the Ballarat Major Events Precinct Master Plan - a $38.5 million upgrade to the stadium and the wider Ballarat Major Precinct. The redevelopment is strategically taking place in three stages, with stage one of construction works recently completed in late 2017.
Stoddart was among the elite construction companies recruited for the first stage of the Ballarat Major Events Precinct Master Plan. The Queensland-based company proudly fabricated and supplied a number of hinged urinals with stainless steel urinal grates for Mars Stadium.
The Stoddart Grated Urinal is known as the most hygienic and effective urinal. It is precision designed to resist vandalism and corrosion for long lasting performance. The stainless steel build of the grates ensures dimensional stability and resilience to premature deterioration and hard, long term wear. Stainless steel is also widely used for its excellent hygienic properties. In addition, its sleek aesthetic provides a contemporary finish to the urinal grates.