Animating Outdoors with Public Water Features from Waterco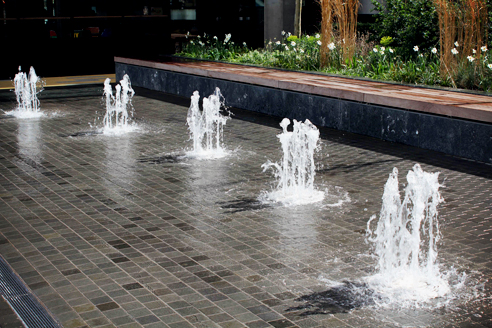 Animated water gardens on the River Thames Riverlight (London, UK)
"Being such an important and exclusive development - and iconic location - the equipment had to be of the highest quality and that's why Waterco was our preferred choice."
Consistently high-quality water required for luxury London redevelopment.
Quality assured mechanical and biological filtration solutions.
Chlorine-free system eliminates intrusive chemical odours.
Setting: The future of London riverfront living
Described as an "architectural classic of the future," Riverlight consists of 806 apartments housed in six pavilions located directly on the riverfront in the heart of the new Nine Elms development on London's South Bank. Designed by world-renowned architects Rogers Stirk Harbour + Partners, the mixed-use concept incorporates a river walk - slightly raised to allow views over the river wall to the Thames - and sophisticated network of water gardens.