Floor Care Concentrate from Whittle Waxes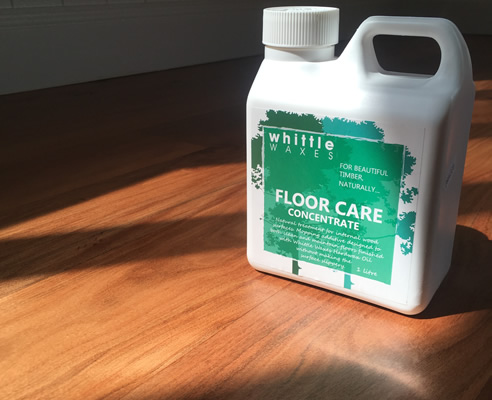 A friendly reminder, the secret to a beautiful floor is the care that it receives.
Floor Care Concentrate nourishes, cleans and removes minor scratches on almost any of our coatings, especially hardwax oils.
You can easily order online or stop by your local distributor.
Also available on our online shop:
Maintenance Kits for Hardwax Oiled Floors
Specially designed care system for surfaces coated with Whittle Waxes Hardwax Oil, and Treatex Hardwax Oil and Evolution Hardwax Oil.
This Whittle Waxes kit contains: Waffle Cloth, Pair of Gloves, Lint Free Cotton Cloth, Floor Care Concentrate 1L, Repair Wax 250 ml, Maintenance and Care Instructions.
For Matte Finishes, please choose the Matte Maintenance Kit.