Rockwool Stone Wool: Fireproofing Insulation Features and Benefits from Bellis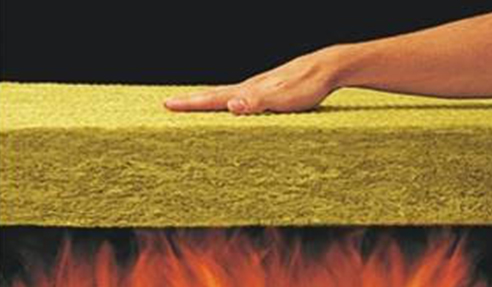 Little known to many, fireproofing insulation is highly essential not just in providing optimum fire safety but also in keeping the ideal temperature. In practical terms, it completes the overall safety and reliability of pipework, vessels, tanks or buildings plus enhanced thermal and acoustic barriers for commercial and industrial applications.
When both fire safety and insulation factors are considered, Rockwool Stone Wool is the best-fireproofing insulation available in the market. For years, Bellis Australia has been the lead distributor of Rockwool.
Rockwool is acknowledged in the building and design industry because of its distinct features and benefits, outperforming traditional fireproofing insulations by incredible margins.
Sustainable Material
The innovation of Rockwool Stone Wool fireproofing insulation is primarily based on sustainable development, meaning an environment that is compliant with the challenges of advancement. Built from sustainable stones, Rockwool is typically made up of recycled content with heavy-duty insulation suited for high-temperature applications.
Lightweight and Flexible
Compressed into dense matt, stone wools are lightweight in form, supplied in a choice of pipe sections rolls or sheets in a preferred size and thickness. Hand-carried fireproofing insulation wools are easily delivered in site and are easily customised for a range of applications, saving ample amount of construction time.
Non-combustible Structure
Even when exposed to a high heat of up to 2150°F (1177°C), Stone Wool will not burn or melt, or release smokes or gases. Its noncombustible structure provides optimum fire safety, resisting temperature above heat levels of typical house fires.
Reduced Energy Consumption
Rockwool saves at least 80% thermal energy through its excellent thermal barrier, taking full control of the heat energy while preventing possible condensation. Bellis' Rockwool reduces the overall carbon footprint; Keeping a maintained temperature, this action can greatly reduce energy consumption and minimise the use of heating, cooling, and ventilation.
Acoustic Insulation
For places exposed to extreme noise levels, the Rockwool fireproofing insulation is installed to block sound waves from leaving or entering the room via its high-density attribute. It inhibits the flow of noise pollution from loud movements such as machinery operations, displacement of chairs, or slamming of doors.
Contact Bellis Australia or visit www.bellis.com.au to find out more about the Rockwool Stone Wool Fireproofing Insulation today.