Thermally Efficient Residential Windows and Doors from Paarhammer
Having incorporated Paarhammer windows and doors in their previous home, the owners did not need to be convinced of the many benefits and energy efficiencies when brainstorming for their next project. The windows and doors would be Paarhammer - but the big question was - which range would be chosen for the latest build?
Since the previous project Paarhammer has expanded the products on offer to include four ranges - the energy efficient Architectural Timber Range, the best of both worlds Wood-Alu Range, the economical Komfortline Range, and the BAL-FZ compliant Bushfire Safe Range. This time around the composite Wood-Alu Range was chosen for the warmth of the internal timber, and the low maintenance aluminium exterior.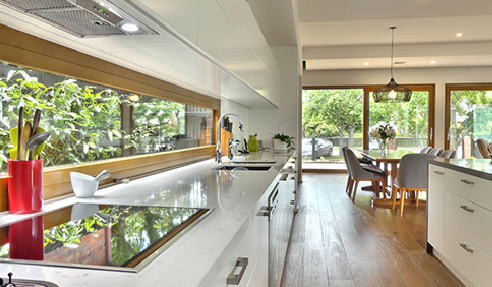 Stained to the clients' requirements, the internal Victorian Ash timber gives an inviting feel, while the external aluminium cladding has been powder coated, presenting an overall stunning statement in the streetscape.
Large lift-slide doors, tilt & turn windows, and fixed glass panes were all triple glazed to achieve the highest energy ratings and increase the thermal comfort of the build.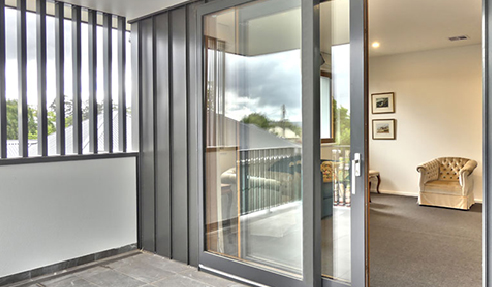 With living areas facing north and capturing the winter sun, shading is provided by an established deciduous tree. A courtyard off the kitchen is perfect for entertaining and accessed through large sliding doors which open to a generous walkway. There is a fantastic view from the upstairs north-facing balcony overlooking rooftops, and select windows catch a glimpse of a lake in the distance.
This is a home designed for lifestyle and built to last.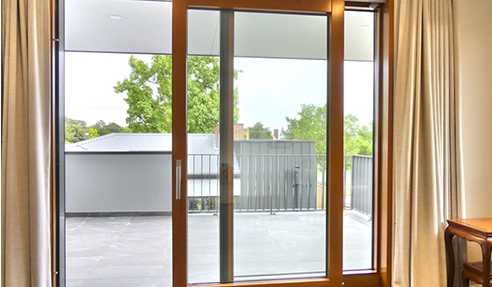 For further inquiries on thermal-efficient residential windows and doors, please head over www.paarhammer.com.au.