Carved Travertine Stone Fountains from Richard Ellis Design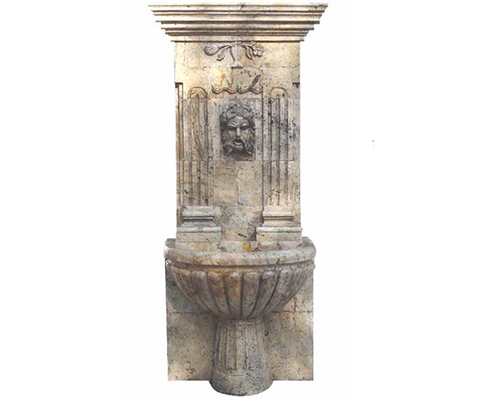 Richard Ellis Design delivers unmatched architectural carved travertine stone. With more than four decades of expertise in the history, design, manufacture, and installation of carved travertine stone for fireplaces and more, the team has gained the trust and loyalty of major industry specifiers, homeowners, and trusted contractors.
Why Choose Richard Ellis Design for Bespoke Carved Travertine Stone?
In-depth Consultation Process

Richard Ellis Design takes pride in a systematic and client-centred consultation process. From the initial planning stages right through to installation, the team ensures each design element and potential constraints are taken into consideration to achieve a seamless fit-for-purpose carved travertine stone foundation for the fireplace.

Use of High-Quality Materials

Richard Ellis Design offers an extensive range of durable, long-lasting and architectural range of marble and limestone that fits the specifications for customised fireplaces in Australia.

Customisable Design Process

Customised fireplaces provide flexibility and cater to the creativity of homeowners and design experts. Although most of the Richard Ellis Design fireplaces are highly flexible, parameters such as shape, size and detailing of carved travertine stone foundation can be customised according to the required specifications.

Australia-Wide Networks of Contractors

To maximise the functionality and appeal of customised fireplaces, Richard Ellis Design entrusts the installation process to its wide pool skilled and qualified contractors.
If you are looking for a touch of elegance, high-level of care and quality carved travertine stone foundation for the fireplace, contact Richard Ellis Design or visit www.richardellisdesign.com.au today.
03 9489 7654
12 Clifford Street, Huntingdale, Melbourne, VIC, 3166