Maxi T Bar for Cavity Walls in Brick Homes from Vincent Buda & Co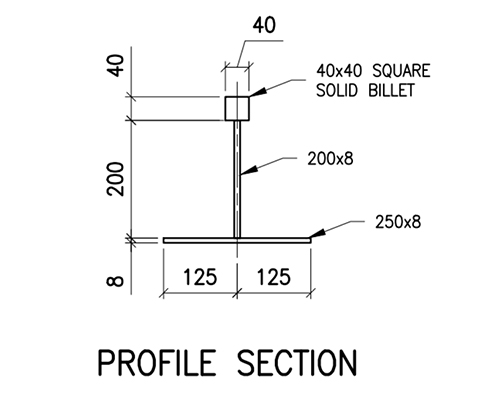 Maxi T Bar
Designed and engineered in Australia, Vincent Buda® and Company stock the Maxi T Bar. This T Bar is ideal for use in cavity walls. Specifically, this t bar is used in double brick and brick veneer homes.
It is similar to a traditional 200 x 200 t bar; however, it is stronger as it has a solid 40 x 40 billet welded to the top to provide optimal strength. This off the shelf product is engineer tested and readily available.
It is made up by 3 fully hot dip galvanised elements, 250 x 8 base plate, 200 x 8 vertical plate and a square solid 40 x 40 billet. The solid billet provides additional strength compared to a traditional t bar.
It is available in various standard lengths and kept in stock.
For further inquiries, please visit www.buda.com.au today.