Versi-Foam® Versatile Spray Foam Insulation for Your Attic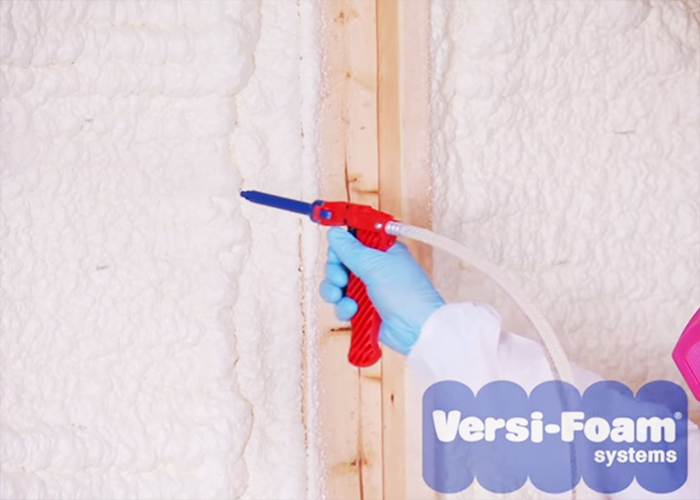 Versi-Foam® spray foam insulation from Bellis Australia works wonders in your attic space. You've no need to go through an expensive or complicated installation process, this versatile insulation is readily applied on interior wall surfaces - even by yourself; Simply apply to surfaces with a spray gun and enjoy the benefits of an energy-efficient home with a comfortable and usable attic space in no time.
There are two types of Versi-Foam® spray foam insulation products available - open-cell and closed-cell. Open-cell spray foams are typically denser and spongier, hence are sold at a lower price. Meanwhile, closed-cell spray foams have a higher expansion rate, creating a more solid and air-tight finish. Closed-cell spray foams are recommended due to their higher R-value plus better resistance to moisture and mould buildup.
Unlike other insulation options, Versi-Foam® spray foam insulation is based on polyurethane and isocyanate where, once combined, each chemically reacts to the other by expanding and hardening. When spray foam is applied over the desired area, it will expand up to six times its original liquid volume and form a thick protective layer of closed-cell foam, which effectively slows down heat transfer.
Sheet insulation is not flexible enough to cover awkward or irregular spaces and heat energy can still seep inside your home. Water and moisture can also gain access and penetrate attic spaces. Versatile spray foam insulation from Bellis can thoroughly seal every nook and cranny, including holes and cracks. It can reach hidden spaces in a liquid form, which will then expand to protect your attic from moisture ingress and leaks.
Australian homeowners and specifiers alike can readily purchase this fire-rated spray foam insulation from Bellis, the official distributor of Versi-Foam®. They have in stock Versi-Foam® spray foam insulation offered in three standard sizes, 10, 15, and 50. Each kit has its specific trade purpose so contact Bellis for more information and visit www.bellis.com.au today.