2020 Architecture & Design Trends with DECO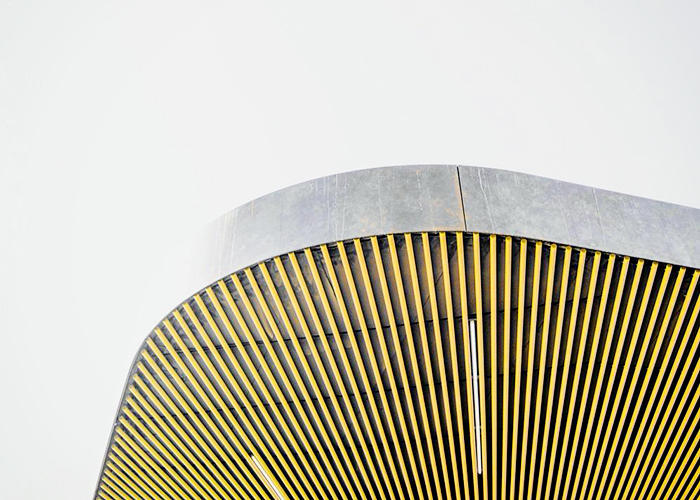 Architecture and Design Trends to Watch Out For in 2020
2020 is brimming with exciting new trends worthy of this fresh new decade. While 2019 was dominated by products showcasing innovation and sustainability, this year, even more stunning and clever new styles will make their way onto the design scene.
Industrial Chic
Industrial design has been having a moment in the sun in recent years, and that is only predicted to continue. Industrial materials, recycled products, and neutral colours on buildings are proving popular for residential and commercial designs alike, bringing an edgy, urban aesthetic to building design.
DECO's new rust and concrete finishes are a lightweight, easy-install option for achieving popular industrial aesthetics, offering a low-maintenance alternative to real concrete and rust.
Wall Murals and Large Scale Art
Say goodbye to boring, blank walls - large scale artworks and wall murals are taking the world by storm. Outdoor spaces are now designed to be eye-catching, with exciting, colourful murals shared again and again on social media, creating new tourist hot spots and talking points in the community.
DecoArt offers almost limitless designs for large-scale wall art and murals, allowing designers to achieve their dream aesthetic and explore the bounds of their imagination.
Curves and Rounded Edges
Architects and designers are increasingly veering away from traditional, boxy building designs. Rounded edges and curved walls are becoming increasingly fashionable, with curved batten walls, round window frames and spectacular arches featuring on commercial and residential designs alike.
DecoBatten radius edge moves with the times, allowing architects and designers to create wave-like effects, curved walls, and a more handcrafted feel to their projects.
Form and Function
Functionality is becoming just as much an important part of design as aesthetics. New designs focus on the quality of space, with designers choosing dual purpose products that are attractive, functional, and durable.
DecoWood timber-look finishes are versatile, and can be applied to windows, doors, fencing, screens, decking, cladding, shutters, louvres, gates, and facades. 50% more durable than standard powder coatings, they are designed to withstand even the harshest of Australian environments, offering longevity as well as the natural appearance of timber.
Solid Aluminium: The Safer Cladding Option
In the past year, city and country residences alike have been hit by horrific fires. Flammable cladding on high rises and bushfires destroying flammable products have forced the architecture and design industries to rethink the building materials they are specifying. Solid aluminium cladding is a safe alternative to flammable ACPs, composites, and timber, and is suitable for both bush areas and multi-storey residential buildings.
Made from 100% solid aluminium with a sublimated, powder coat finish, DecoClad is a non-combustible option for all residential and commercial buildings, with 30 natural timbergrains available for a realistic timber appearance without the fire hazard or maintenance. It is compliant with Australian Standards AS 1530.1 and AS 1530.3 as a non-combustible material, and is ideal for internal and external cladding, ceilings and soffits, feature walls and facades.
Sustainability
With climate change on the world's radar, demands for recyclable, sustainable building materials are rapidly rising. Architects and designers are increasingly turning to products with longer life cycles and less wastage, which can be reused indefinitely.
Some materials, such as timber and plastic, are downcycled, meaning their quality decreases with every iteration and their use becomes limited after they are recycled. Aluminium, however, can be recycled indefinitely without losing its quality, and 70% of all aluminium in the world is recycled, making it a highly sustainable material and a green design option.