Splashback Trends in 2020 with DECO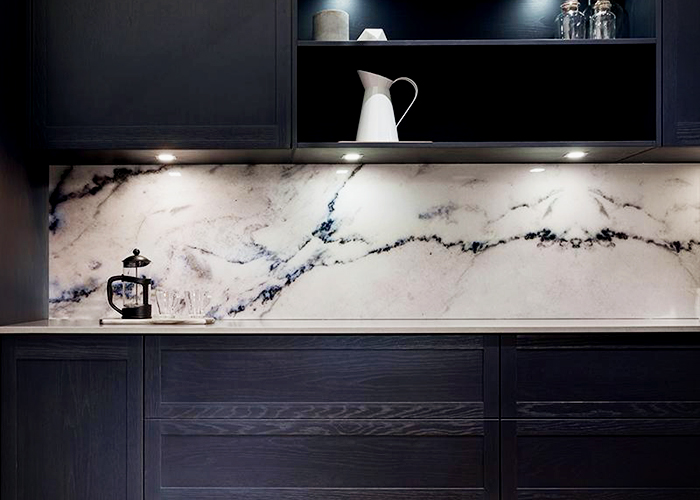 Splashback Trends Not to Miss in 2020
Renovation is all the rage, but sometimes simply updating your splashback or wet area wall can give your kitchen or bathroom a whole new vibe. Some exciting new splashback trends are expected to explode onto the design scene in 2020, offering stunning new options to refresh your space.
Oversize Splashbacks and Slabs
Why limit yourself to a standard size splashback, when it can carry across the whole wall? Add dramatic effect to your kitchen wall with an oversized splashback that becomes a statement piece or even a whole feature wall. Marble and stone looks make excellent wall-sized splashback, and can add a touch of class to your kitchen.
Boho Chic
Bohemian styles lend a unique and creative vibe to a room, with artistic shapes and startlingly stunning colour combinations. They lend a fun, vibrant atmosphere to a room, and have been cropping up more and more in kitchens and bathrooms with people embracing bohemian-inspired tiles then carrying that look over to other rooms in their houses.
Terazzo
The Terazzo style is back, and it looks like it will be here to stay. This one-of-a-kind surface, made from chips of recycled marble, quartz, glass, and granite, can be seen in bright, bold colours, eye-catching mosaics, or in softer natural colours - there is something to suit all styles of home.
Vibrant Colours
More and more homeowners want a pop of colour to draw attention to a stunning room. The splashback is the perfect standout feature in a kitchen or bathroom, with many vibrant colour options to choose from which can be selected to capture your desired 'feel' for your home.
2020 colour trends are being influenced by ideas of 'wellness', calmness, and relaxation, with Pantone's 'Colour of the Year' being a Classic Blue, and Dulux predicting calming greens, blues, and earthy tones will be popular colour choices this year.
Marble: The Timeless Classic
For many years marble has represented luxury, sophistication, and will always be a much-loved option for splashbacks, benchtops, and other home décor items. Marble looks particularly attractive when paired with navy cabinets and brass accents which are also seeing a surge in popularity at the moment. Although marble can be a costly and heavy product, innovative products such as DecoSplash allow you to achieve the stylish look of marble without the installation costs or hefty price tag, and with stunning marble or granite inspired splashbacks for any kitchen or bathroom space.
Get the look with DecoSplash
DecoSplash is an innovative solid aluminium splashback system that is strong, lightweight, and completely customisable allowing you to achieve any splashback style you desire without the hassle and extra costs. Get the look of tiles without the grout, and glass, terrazzo or marble without the installation hassles, or your own high resolution image for a personal touch.
DecoSplash offers catalogue designs and custom splashbacks in matt and gloss finishes allowing for extensive freedom of choice for your kitchen, laundry, and bathroom. DecoSplash's new improved catalogue is filled to the brim with exciting new designs and will be released later this year.