Hamptoms Inspired Paint Renovation with Dulux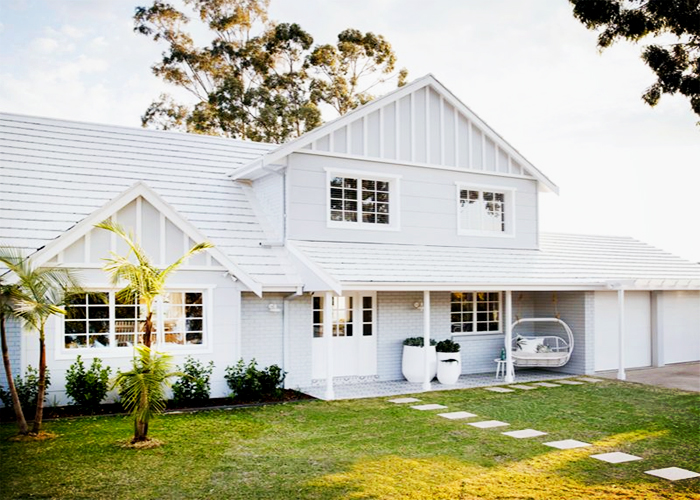 Colour Me Hamptons
For House 11, Three Birds Renovations headed into the Sydney suburbs to transform a dated brown-brick house into a beautiful family home reminiscent of the Hamptons.
Creating a suburban oasis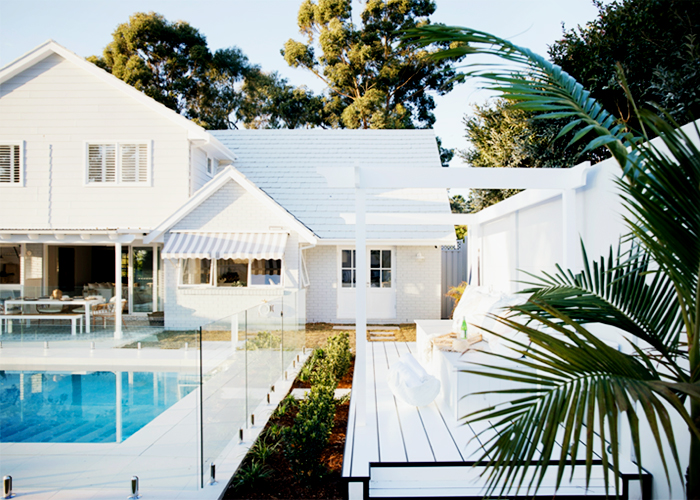 The team's vision for this project was to take this dull family home and reimagine it as a cool, calm, Hamptons-esque escape. The existing old, dark features were replaced with bright whites, ocean blues, patterns, and plenty of rattan for a clean, effortless finish. Small spaces proved challenging at times, but Three Birds Renovations' inventive approach to design meant previously redundant corners could be reimagined as useful spaces.
A look into the stunning home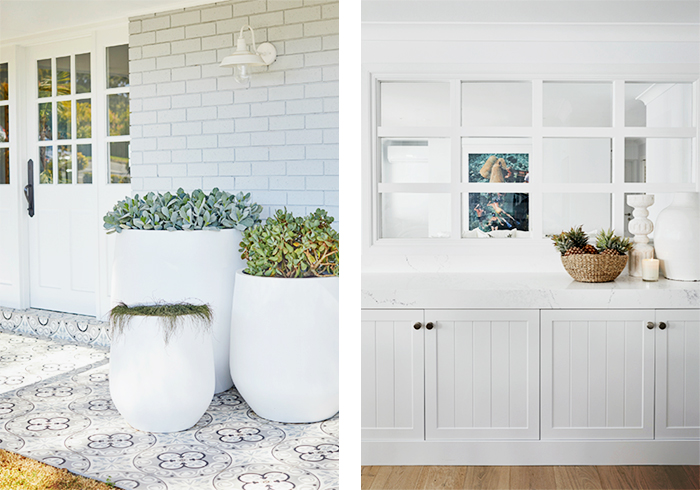 This suburban oasis is filled with beachy blues and crisp whites, while built in benches and patterned tiles star prominently throughout the home.
Smart spaces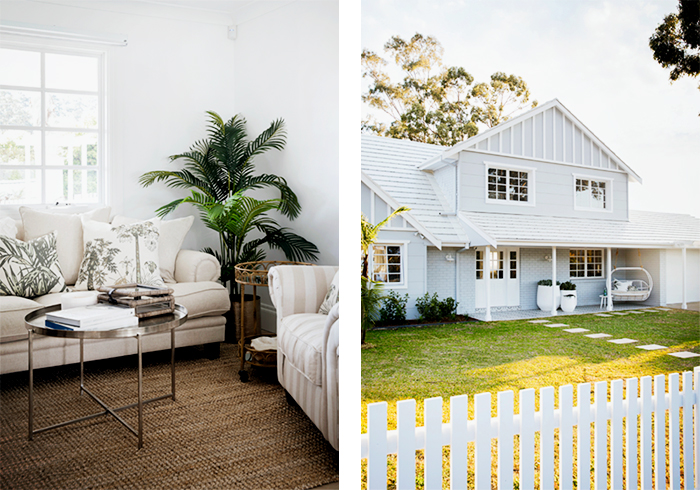 Open spaces play a big part in this house, so it's no surprise that the master bedroom, ensuite and terrace all flow into each other, meaning Sophie and her husband can feel like they're on holidays in the comfort of their own home.
A kid's dream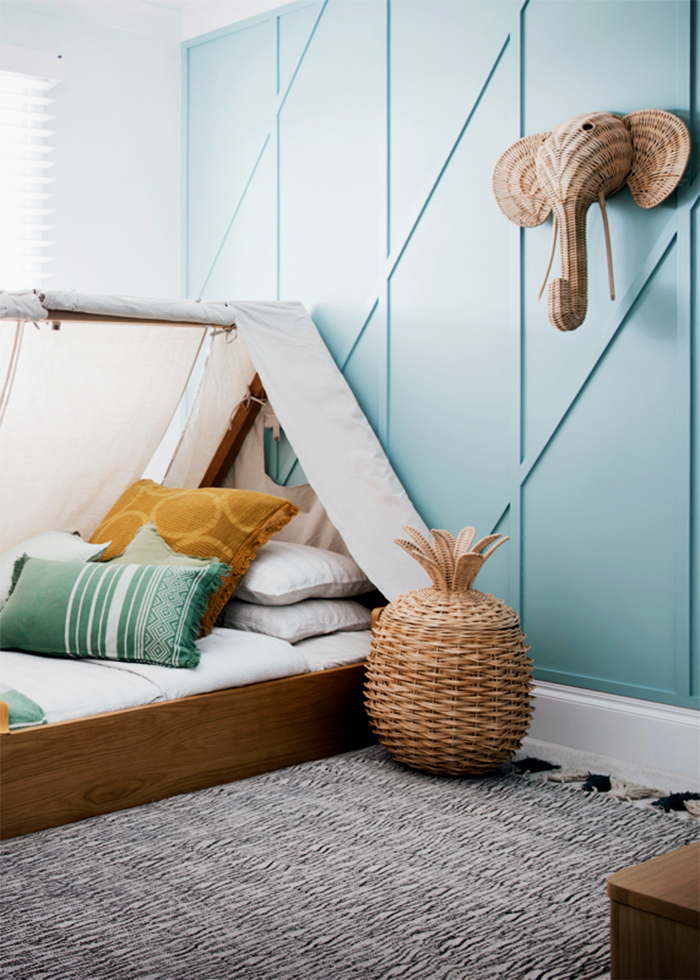 This is Harley's bedroom, a small room with clever detailing and the perfect space saving study nook.
Pretty in pink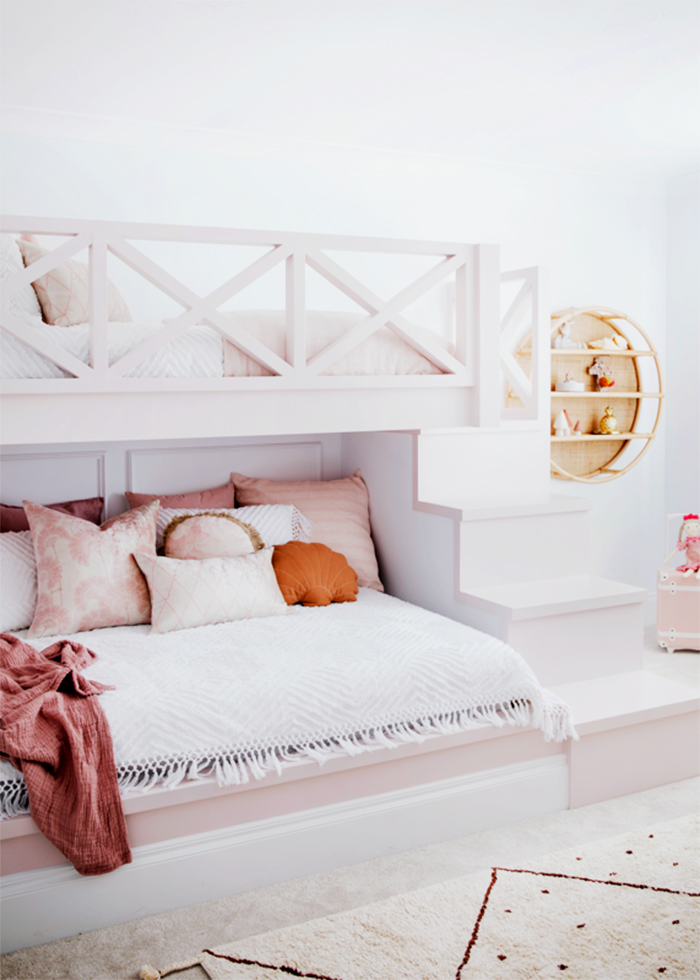 Subtle shades of pink add softness to the bright white walls. The built-in bunk makes the room feel bigger, leaving plenty of space to move around.
Get the look
Dulux Wash&Wear Low Sheen - Walls look freshly painted for years.
Dulux Aquanamel Semi Gloss - Dulux Aquanamel can be used in place of traditional oil based enamels, which not only saves time, but has the added benefit of paintwork not turning yellow with time.
"Wash&Wear is great for kids rooms, they can put dirt or finger marks on the walls and you can wipe them straight off," - Bonnie.
Statement features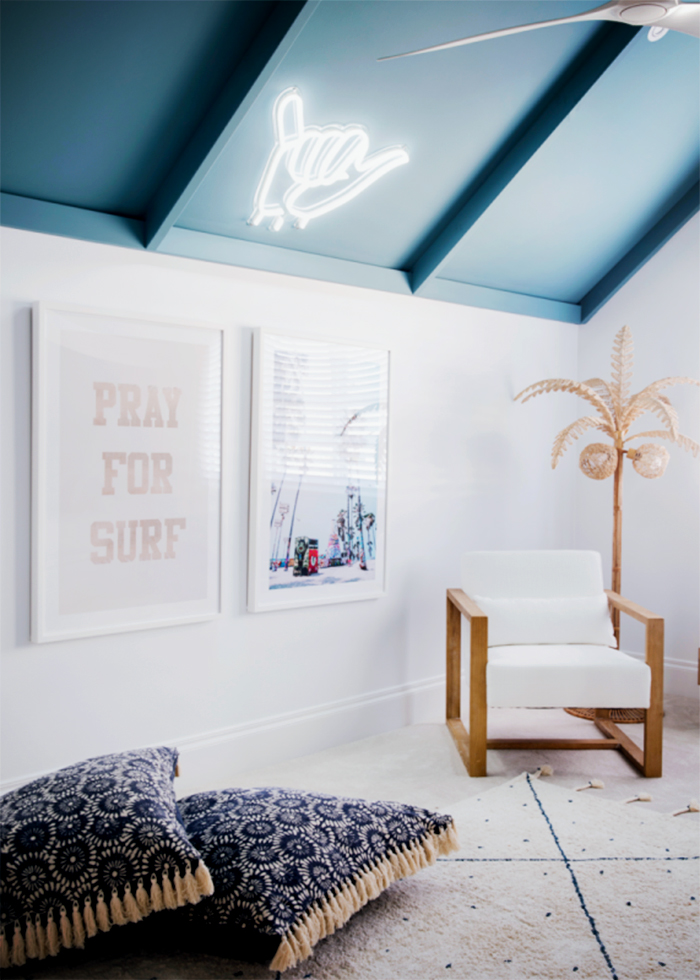 This room is an absolute haven for a teenager. The beautiful A-frame ceiling is highlighted with the bold use of Dulux Ocean Current to draw the eye and create a calming space.
A coastal getaway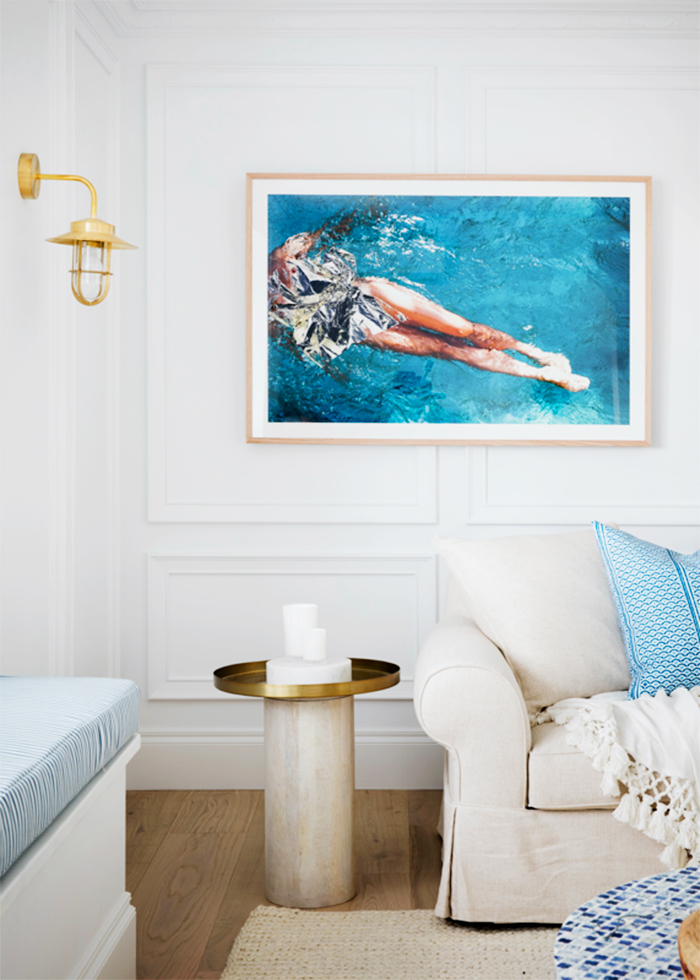 It looks like something straight out of a magazine, with pristine, white-clothed sofas and woven accessories. Colour on the walls and in the cushions help to break up the palette.
How to achieve the look
Dulux Weathershield Low Sheen - Dulux Weathershield has been specially designed to provide a tough, hardwearing finish that provides protection from all weather conditions.
Dulux Super Enamel Semi Gloss - Dulux Super Enamel is a traditional oil based enamel that provides a hard wearing finish, making it ideal for heavy traffic areas.
Dulux Ceiling White - An easy to apply, flat finish ceiling white with excellent hiding power and a 5 year guarantee against mould growth.
Dulux Wash&Wear Low Sheen - Walls look freshly painted for years.
"[The] whole house has this softness and a curve to it... then the pavilion is as square as can be but it looks so good. You can do square and curved together," - Bonnie.
For more information regarding this Hamptoms Inspired Paint Renovation with Dulux, visit www.dulux.com.au.