Silica-Free Mixes for Tile Installation from LATICRETE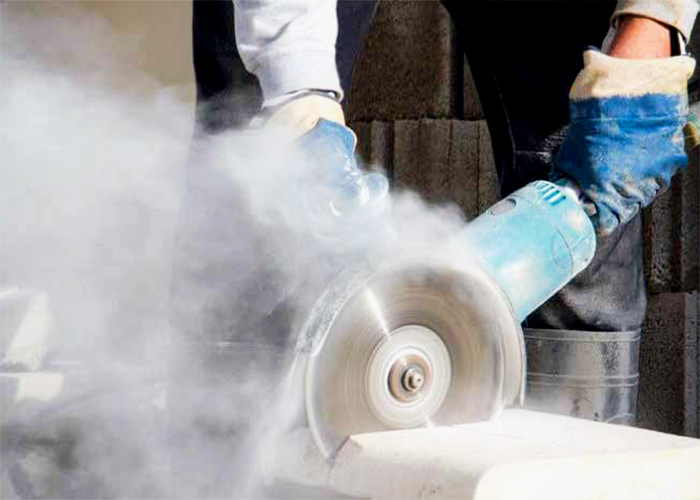 Respirable Crystalline Silica

In a technical article, LATICRETE Australia Technical Service Manager, Fred Gray provides an informative discussion on working with products containing Respirable Crystalline Silica.

Respirable Crystalline Silica (RCS) particles are nominally less than 10μm in size and is often referred to as the dust you can't see. It's potential to be present as a hazard in the workplace is dependent on, amongst other things, the products we are working with, site conditions, and how we process and handle them to carry out ceramic or stone tile installation. For instance, dry machine cutting sandstone in unventilated, enclosed areas without personal protection is going to expose a worker or others to unacceptable levels of RCS; It is not advised and is illegal.

Avoiding exposure to RCS whilst working (or at any other time, for that matter) is therefore paramount. The good news and advice from Safework NSW states "you can work with silica and remain safe." The traveling Silica Dust Control Roadshows hosted by Safework in various states are worthwhile events that set the record straight about working with silica and mitigating the risks associated with RCS. If you can't make it to one of these events, publications from Safe Work Australia are a great start to taking control and understanding the RCS risk. Along with other relevant topics, they discuss how "you can manage risks of exposure to silica dust by selecting and implementing measures using the hierarchy of controls."

Globally, LATICRETE has been proactive in developing silica free products and assessing RCS risk with their current range of tile installation products. Studies have been carried out on the levels of RCS in LATICRETE North America products containing silica and their findings have been published in this technical data sheet. Locally, we have assessed our products containing silica and found our products to also be low in RCS, and we are actively looking to commercialise more silica free products to our industry.

Other tile industry studies and investigations have also found low but manageable risks that can be controlled to provide a safe working and liveable environment. The Tile Council of North America in the 2019 Handbook has published a study by Environmental Health & Engineering INC, on Human Health Risk Assessment for Proposition 65: Crystalline Silica.

It is hoped that with good products, education, and work practice, health hazards from RCS are eliminated for the workplace.