Cobblestone Streetscape for Westmead Sydney with LATICRETE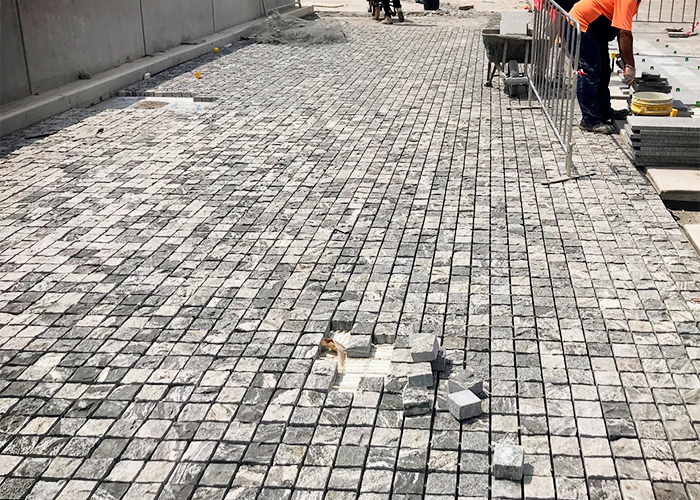 Westmead Streetscape

Mansour Paving and Fresh Landscapes Group have been busy working on this streetscape project currently underway in Westmead Sydney, NSW. The project consists of granite cobblestone installed with a range of LATICRETE materials.

LATICRETE products used:

View/download the LATICRETE "Extra Heavy Duty" Streetscape Installation System brochure.

For more information on using LATICRETE in your projects, product demos, samples or technical support please contact LATICRETE via phone, email, or visit www.laticrete.com.au.