Decorative Glass for Fire Pits from Schneppa Glass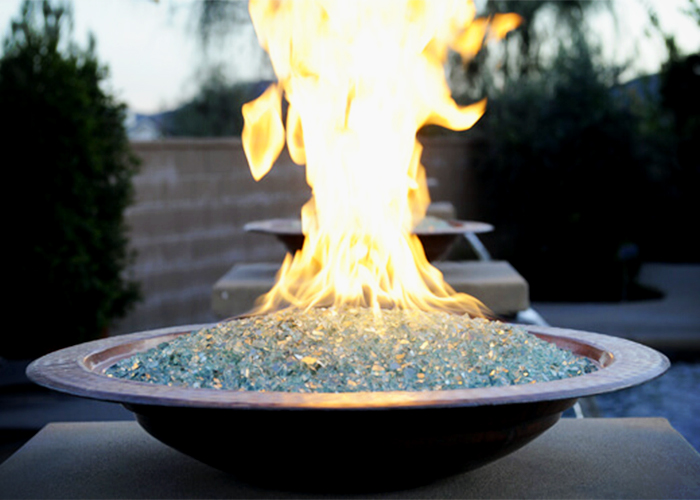 With the help of the latest technologies, the supply of decorative glass has become more convenient. Leaders in the design industry with their environmentally friendly recycled glass products and high-grade photo-luminescent stones, Schneppa Glass extends its range to the manufacture and supply of Fire Glass for gas fireplaces and fire pits.
This premium Fire Glass, also known as Fire Crystals, are designed for homeowners to create a stylish alternative to the traditional wooden fireplace. The use of Fire Glass inhibits smoke and ash and ultimately makes your fireplace or pit easier to maintain. Picking up on light and reflecting it, Fire Glass increases the aesthetic impact of fire applications, providing a magical feature item even when not in use.
The quantity of decorative glass is based on your preferred depth and coverage. In most cases, a clear colour is commonly used as the base, with a seamless smoke colour on top. An amount of glass is used to create a "mound" to support the flame. For larger areas, a flat, level surface is recommended.
To learn more about decorative glass for fire pits, contact Schneppa Glass or visit www.schnepparecycledcrushedglass.com.au today.