Timeless Granite Raised Access Floor Panels from Tate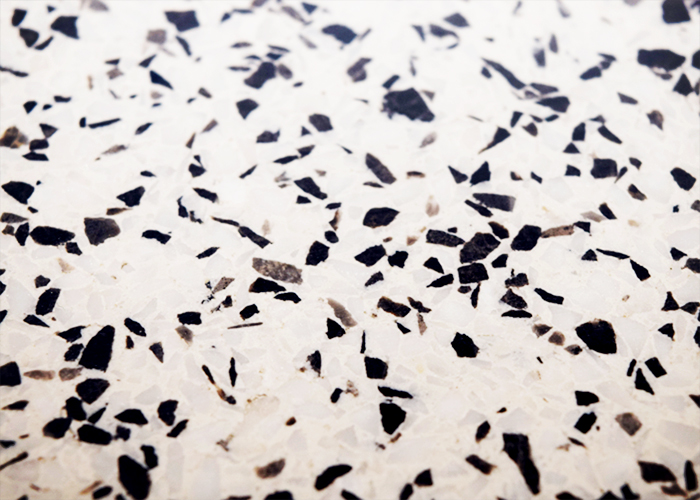 Specify beauty and durability for your commercial interior project with STONEWORKS™ Granite, a timeless granite raised access floor panel from Tate. Not your usual granite-made floor panel, STONEWORKS™ is an integrated slab featuring a smooth and honed surface texture with an exposed aggregate mix. Not only does it create a signature style but also guarantees floor stability and durability for everyday use.
STONEWORKS™ Granite Raised Access Floor Panels are designed with great attention to detail. The edge of each panel is factory laminated with E-coated steel, reinforced bottom sheet, plus colour-matched plastic banding, creating a faux grout line that protects the panel from peeling when in use. Tate granite raised access floor panels are installed with a heavy-duty bolted stringer system with no corner lock screws. Made with natural products, slight shade and colour tone variations may occur.
Tate offers STONEWORKS™ Granite Raised Access Floor Panels in colour choices Fog and Black Pearl. For more information, visit www.tateapac.com today.