Classic Alfresco Heaters - HEATSTRIP Classic from Thermofilm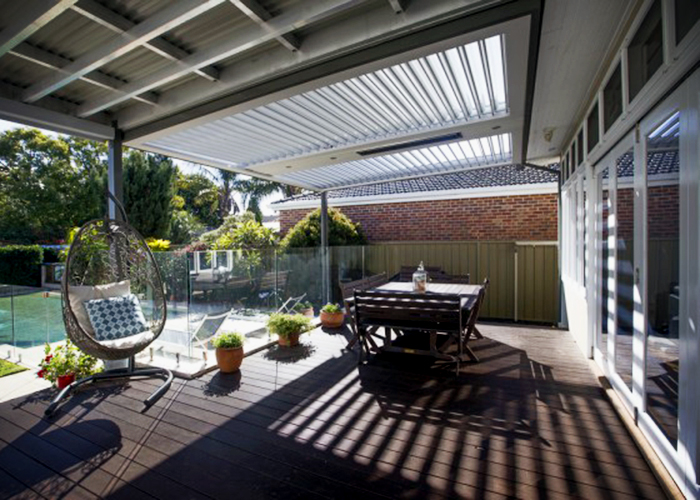 Eclipse' Louvre Patio Cover, San Souci, NSW
Patioland™ was approached by Ron and Chris Dunlop of Sans Souci, NSW, to provide a solution to cover their rear deck. A double span, louvred system was selected to cover their alfresco area and allowing the family to enjoy the sun, but also keeping out the rain when required at all times of the day.
A HEATSTRIP® Classic heater was flush mounted in the central bulkhead to provide warmth directly over an outdoor table while providing a neat and unobtrusive installation.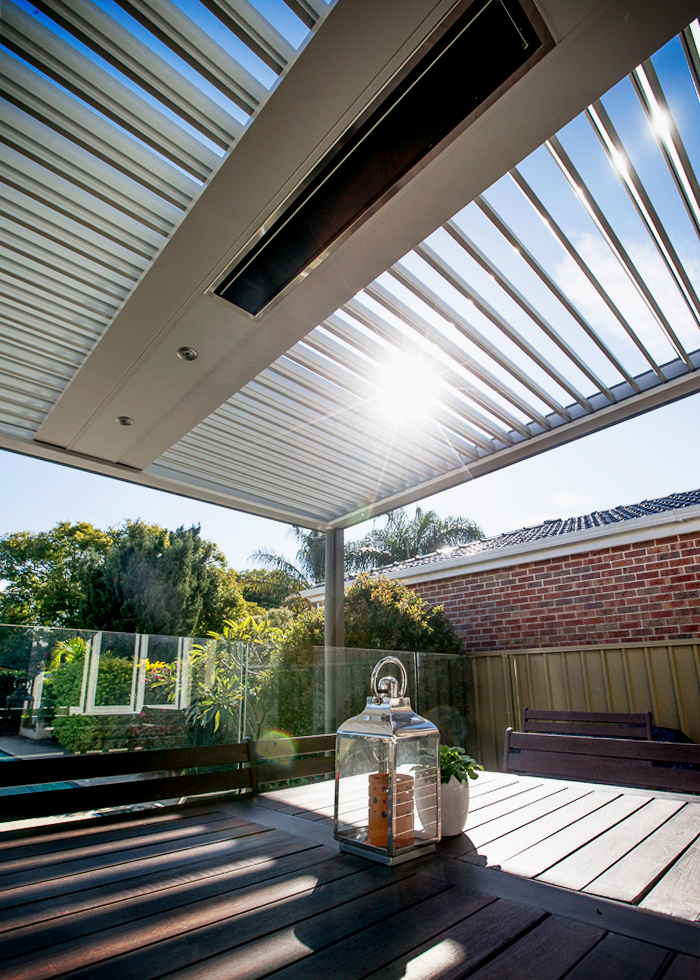 Material used and project cost:
'Eclipse' aluminium louvres Shale Grey in colour.
250 x 50mm powder coated aluminium frame Woodland Grey in colour.
100 x 100mm square edge powder coated aluminium posts.
Stainless steel down lights mounted within the bulkhead.
Internal switch plate and remote control operation.
Product Specification: HEATSTRIP® Classic THH2400A and flush mounted enclosure (THHAC-011).