Louvres for Seamless Indoor-Outdoor Living from Vergola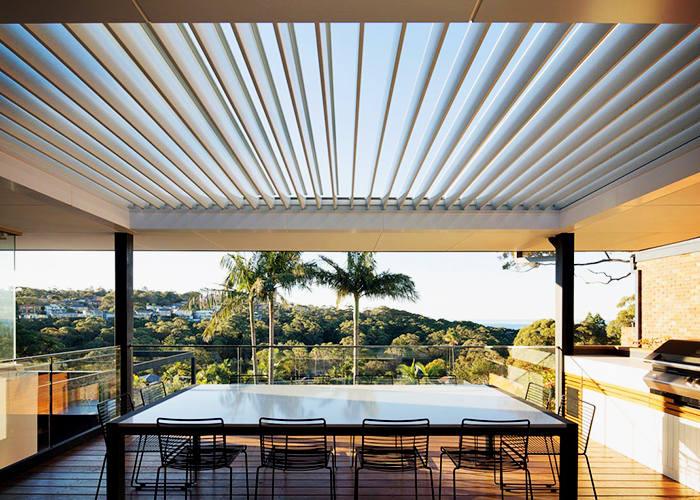 Vergola customers love the versatility of an opening roof. It extends their indoor living space when the Vergola is closed and opens the space up when the louvres are open.
The extra floor space under a Vergola is like adding another room to a home. The sturdy louvres create an environment that is protected from the sun and rain when you need it, yet open to the fresh air and sunlight when required.
A Vergola gives you full control over the elements and the flexibility to use the outdoor space for different purposes throughout the year.