Horizontal Versus Perpendicular Louvres with Vergola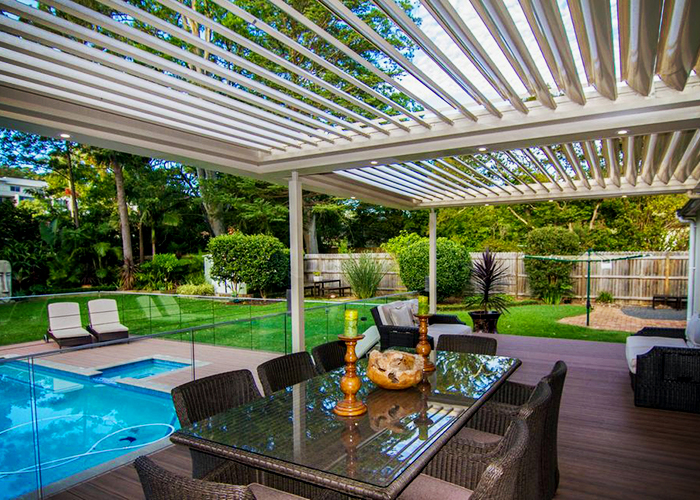 Horizontal Versus Perpendicular Louvres?
Being able to maximise the shade in summer and sun in winter is one of the key benefits of installing a Vergola opening roof system. The opening and closing louvres deliver you exactly the required shade and sun no matter what time of the year.
When designing your Vergola it's important to consider the best direction for the louvres to run. The Vergola louvres can run either horizontally or perpendicular to the house. The direction your house faces will be a key determinant of what is recommended. It is best to have the louvres running north to south to have maximise control over the sun. So, depending on which way your house faces the louvres may be better to run horizontally or perpendicular.
Our design consultants review the individual requirements for each property to determine the best option. They can also prepare a 3D drawing to illustrate the achievable shade and sun at different times of the year. For more information go to www.vergolansw.com.au.