Shelving & Storage - Shelvit by Cowdroy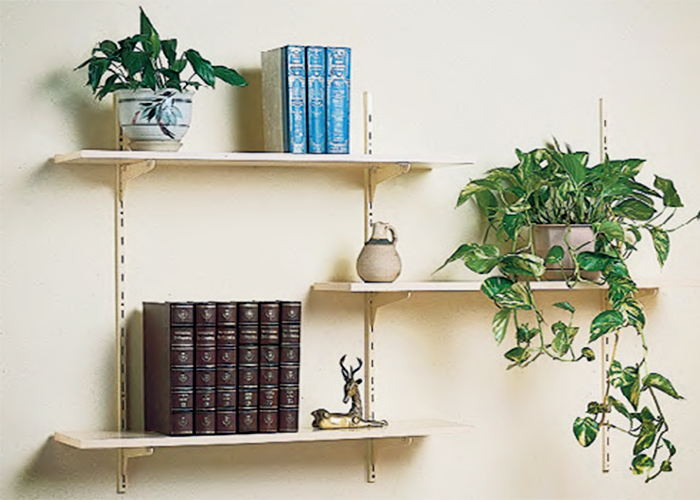 Cowdroy has an excellent range of Shelvit hardware and accessories that will help you construct virtually any type of shelf or storage solution. Perfect for your home-office or room refurbishment project, you can mix & match Cowdroy's Shelvit heavy-duty brackets and create an effective, custom storage solution suited to your needs and style preferences!
The Shelvit range consists of robust products made of the finest materials. Shelvit lug brackets, wall stripping, adjustable angle brackets, and hang rails are all made from high-quality steel plus powder-coated to protect them from early chipping or fading. Shelving & storage clips, on the other hand, are based on rigid, clear PVC. Cowdroy also offers stylish and durable timber shelves. Whether you need a simple wall-mounted shelf or a larger, adjustable cabinet, Cowdroy has the supplies that can help you build your ideal storage solution and keep your home organised!
Browse the complete range of Shelvit shelving and storage materials from Cowdroy by visiting www.cowdroy.com.au today.