Stainless Steel Sliding Door Wheel Assemblies from Cowdroy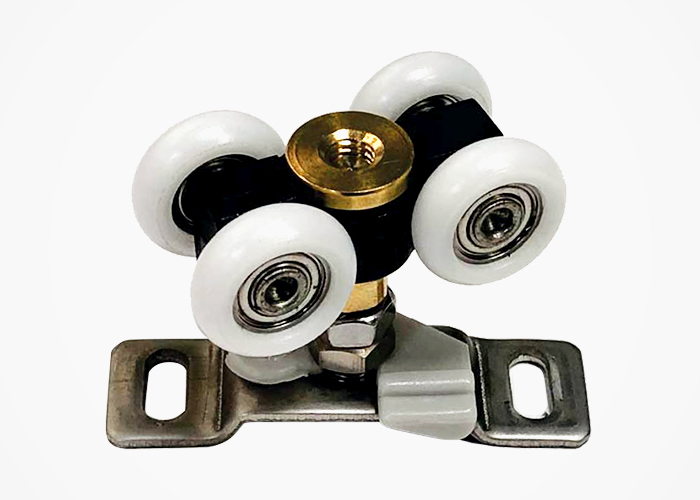 New to the Triumph stable is the TT337SS Stainless Steel Wheel Assembly comprising a combination of 316 stainless steel, brass, and durable nylon construction. This assembly incorporates the quick-release door mount bracket, retaining the easy installation and removal function for cleaning, etc. The 80kg per panel rating, combined with the slimline, enclosed aluminium track, concealed door stops, stainless steel bottom roller guides, and guide channels, allows this roller to accommodate a raft of sliding panel types in exposed applications such as external doors, screens, partitions, and shutters.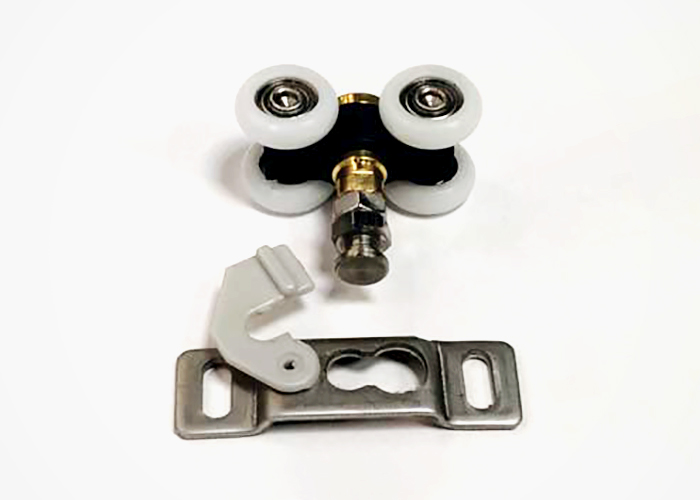 Technical Specifications
Door weight: Up to 80kg doors.
Door thickness: 18mm minimum.
For use with: Triumph Sliding System.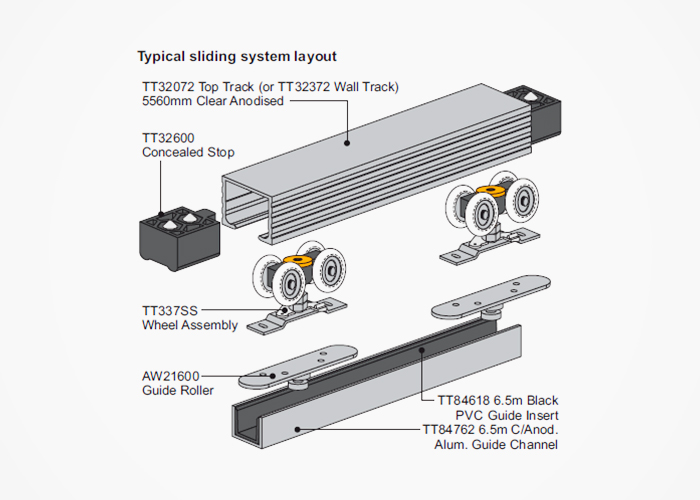 Compatible System Components
TT337SS: Wheel Assembly with quick release stainless steel.
TT32072: Top Track 5560mm - Clear anodised.
TT32372: Wall Track 5560mm - Clear anodised.
TT32600: Concealed Door Stop with stainless steel screws.
AW21600: Bottom Roller Guide - Stainless steel.
TT84618: PVC Guide Channel Insert 6500mm - Black.
TT84762: Aluminium Guide Channel 6500mm - Clear anodised.
Optional:

TT21600: Aluminium Door Guide 150mm - Mill finish.
TT35604: Track End Cap - Grey.
35084: Hinge 76 x 50 x 1.5mm - Stainless steel.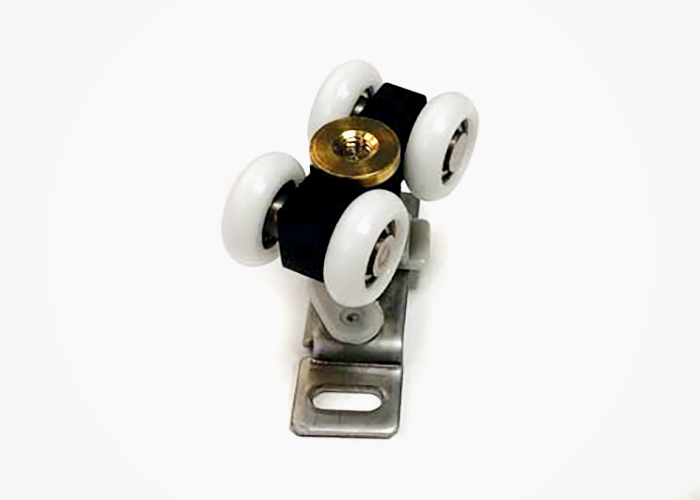 Note: Triumph Folding pivots are not compatible.