'Quick Click' Batten System - DecoBatten by DECO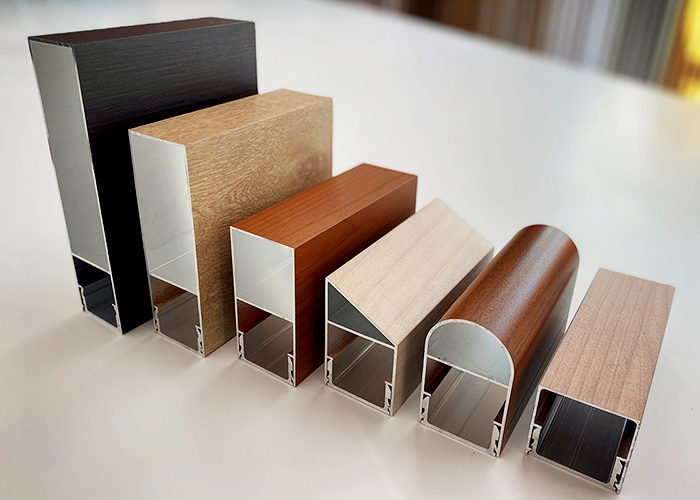 Innovative DecoBatten 'Quick Click' System Receives Honourable Mention in Global Architectural Award
Leading architectural product manufacturer, DECO Australia has been awarded an Honourable Mention in the 2020 Architectural Product Awards for their innovative two-piece 'Quick Click' DecoBatten system. This exciting acknowledgement in the Building Envelope and Construction Materials category highlights DECO and their ground-breaking products as a true global leader in building product design.
Recognising the greatest architectural product designers and manufacturers from across the globe, the Architectural Product Awards are a subset of the globally-acclaimed Architecture Masterprize. The award acknowledges and celebrates functional, innovative, durable, quality, and sustainable architectural products, which will revolutionise the architectural industry.
With a clever snap-together fixing system, DecoBatten™ QuickClick™ two-piece batten system is a beautiful, durable, and easy-to-install batten system designed to replicate timber battens. The unique QuickClick™ system conceals fixings, and easily attaches battens to a building façade to save time and money, as cover pieces can simply be snapped into place. The system also comes with the option of a SpaceBase™ accessory, which evenly spaces battens and provides a black or colour-matched background, eliminating the need for additional wall linings and finishings.
Made from strong, dimensionally stable aluminium with a marine grade, sublimated timber-look finish, DecoBatten™ is the ideal alternative to timber battens, removing the issues of rotting, warping, and ongoing maintenance.
DECO Research & Development Manager and product designer, Richard Hamber said this award recognises the inventiveness of DECO's designs.
"DECO is always willing to design creative, effective new solutions to architectural issues as they arise," he said. "The QuickClick DecoBatten system exemplifies DECO's commitment to eliminating common problems such as combustibility, maintenance, and installation issues, to make it easier for architects to achieve their dream design."
DECO's superior, fire-safe sheet aluminium cladding DecoPanel also received an Honourable Mention in the awards. Made from solid aluminium with a sublimated powder coat finish, it is a non-combustible alternative to Aluminium Composite Panels (ACPs), a popular urban cladding design architects love. With timbergrain, rust-look, concrete-look, and a myriad of contemporary solid colours available, as well as a wide range of sizes and perforation options, DecoPanel® can be customised to suit any design aesthetic. Finished in marine grade, Class 2 powder coating, DecoPanel® is highly resistant to salt spray, UV rays, and pollutants, and can be used as either an interior wall lining or exterior façade panel.
DecoBatten and DecoPanel are trademarks of DECO Australia Pty Ltd. Patent has been granted for DecoBatten QuickClick two-piece battens.