High-performance Epoxy Grout - TAFE Training by LATICRETE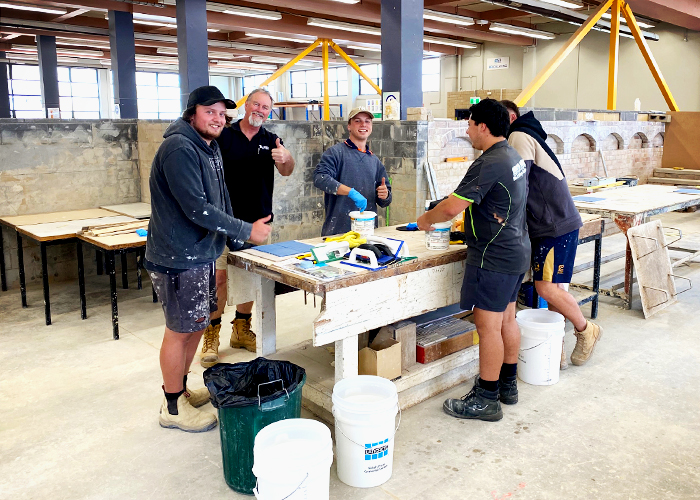 TAFE SPECTRALOCK® Training
LATICRETE Technical Sales Rep., Craig Hunter finished 2020 facilitating SPECTRALOCK® PRO Premium Grout* training for Stage 2 students at Newcastle TAFE, NSW. Students were hands-on in the practical room and discussed the benefits plus attributes of epoxy in the classroom.
SPECTRALOCK® PRO Premium Grout* is a high-performance epoxy grout that offers colour uniformity, durability, and stain resistance with extraordinary ease of use.
At LATICRETE we provide training and classes that discuss commercial, residential, and industrial tile and stone installation practices plus industry standards. Our training utilises both classroom and hands-on product demonstrations. Interested in a demo or customised training for you and your team? Call us or contact us here.
*United States Invention Patent No.: 6881768 (and other Patents).