Awnings Featuring Recycled Fabrics from Blinds by Peter Meyer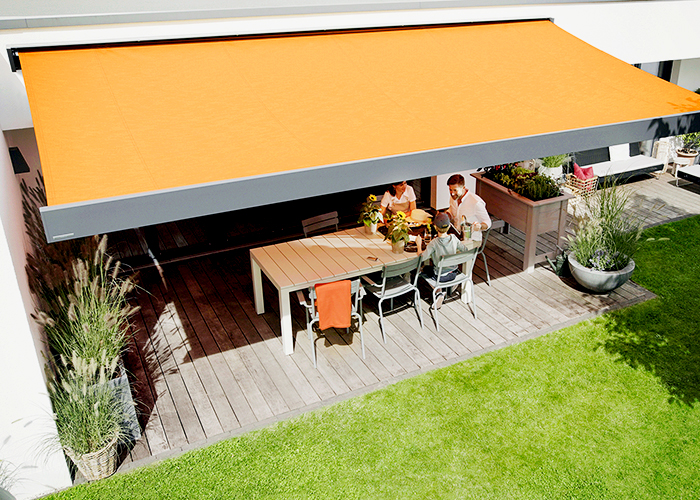 Australia's blind and awning industry specialists, Blinds by Peter Meyer is proud to represent the world's first sustainable awning fabric collection based on 85% recycled PET bottles - 'modern basics blue'. This remarkable innovation is the brainchild of a smart collaboration of global leaders, the Weinor design studio and Parà Tempotest.
Unlike your conventional awning cover, a modern basics blue fabric is packed with considerable environmental benefits. This is primarily due to its unique but very innovative PET recycling manufacture, which uses around 60% less energy and 45% fewer carbon emissions when compared to the production of other polyester fabrics. Additionally, they are designed with spinneret dyeing, which requires 90% less water than traditional dyeing.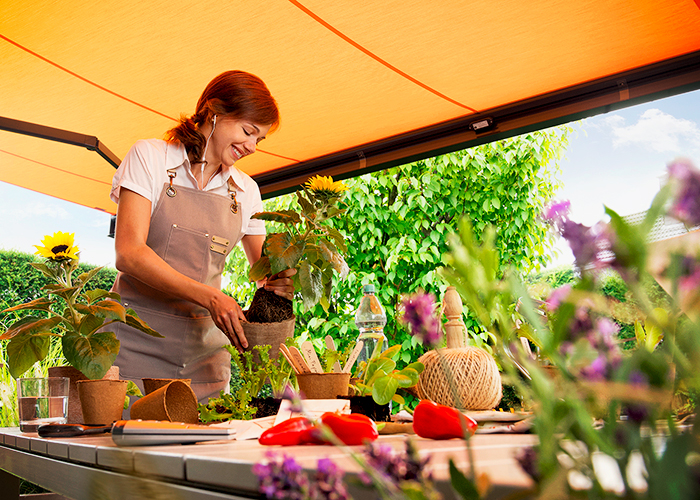 Available in 16 modern designs and in both on trend plus classic colours, these recycled fabrics stand apart from the crowd for their attractive appearance. They are unequivocally perfect for modern outdoor living! modern basics blue fabrics are suitable for all Weinor folding arm and conservatory awnings, including Plaza Viva pergolas and Paravento side awnings.
As the leading supplier of Weinor products, Blinds by Peter Meyer is very excited to bring these sustainable innovations in the Australian architectural and home building industries. To learn more, get in touch with the team via www.petermeyerblinds.com.au today!