Custom Terrazzo Raised Access Floors from Tate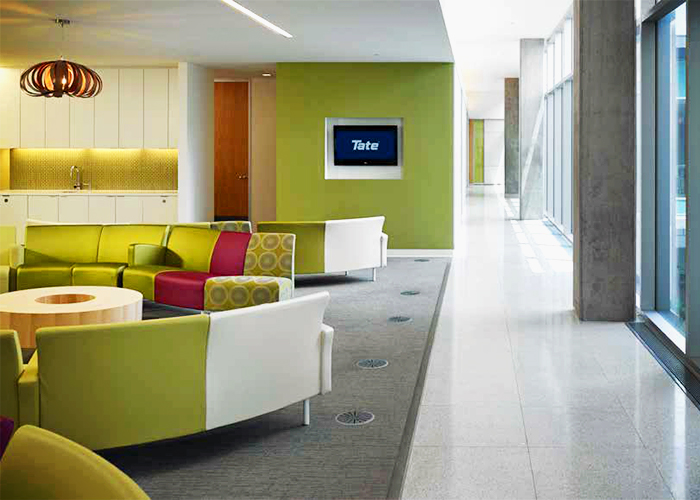 Tate proudly presents their custom terrazzo raised access floor panel. The Sydney company specialises in high-quality raised access flooring and are pleased to be able to offer this equally exceptional finish to choose from. Terrazzo floor panels comprise natural marble, recycled marble, or crystal chips embedded in a flexible resin. Each panel also comes with a protective edge band available in multiple complementary colours for a seamless or contrasting application.
Additional benefits of terrazzo custom raised access floor panels include;
Choose from natural marble, recycled marble, or recycled glass - up to 70% recycled materials.
Expertly laminated to a composite board and supported by a Tate bolted stringer system.
Standard sizing allows for interchangeability.
Sealed and polished for durability.
For more information regarding custom terrazzo raised access floors from Tate, visit www.tateapac.com.