DecoWood timber windows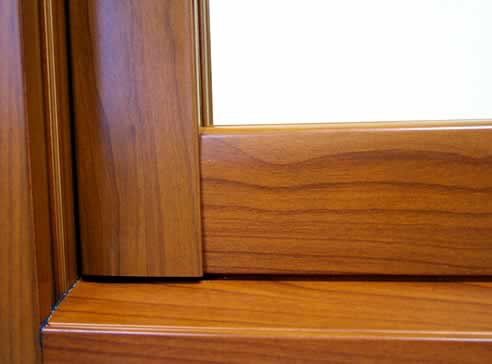 Timber is a popular and stylish material for windows and doors because of the natural beauty of the grain, creating interest and depth.
Everyone loves the appearance and warmth that timber windows add to a home. However the use of natural timber windows usually proves to be impractical, particularly when it comes to regular repainting and where timber windows cannot be used, such as designated bushfire zones.
DecoWood from Decorative Imaging is an excellent alternative to timber windows and doors as it never requires painting... ever. Unlike timber windows, DecoWood will never split, warp or rot.
The beautiful and durable DecoWood wood grain finish for aluminium is created using photographic images of real wood absorbed directly into the marine-grade polyurethane powder coating.
The DecoWood alternative to timber windows and doors is available from most leading window manufacturers. DecoWood is also an ideal alternative for other timber products such as slats and screens as well as shutters and louvres.