Ultraslim Automatic Sliding Doors from ADIS Automatic Doors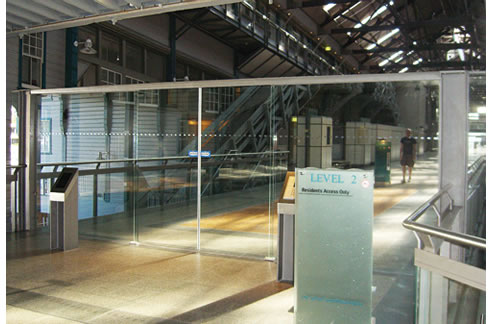 Ultraslim 73 mm automatic sliding door operator
Stylish minimalist look Concealed door top rails Inn Innovative design reducing components size whilst delivering maximum efficiencies.
Features

Ultraslim Modern Design
Australian Made
Designed for New Standards
Compact Modular Motor Design
High Security Electric Locking
No Exposed Wiring
Energy Efficient Low
Power Consumption
Advanced Technology
ADIS have utilized the latest in digital microprocessor technology and motor design to achieve the ultimate slim design door tracking system of only 73 mm in height. The NG Ultraslim delivers maximum performance and reliability in a compact track housing, whilst still providing all the features of the revolutionary NG series door operators.
The door control unit offers multiple programmable modes includes: auto/lock/exit/hold open/climate. Other provisions include: interface with building security system, monitoring of the doors position and locks status, built-in UPS, monitoring of door safety systems and fire control interface.
The microprocessor operating parameters can be adjusted to accommodate various climatic conditions and specific site requirements in relation to speed, braking etc. Safety is a priority: The ADIS microprocessor will automatically reverse operation while the door is closing, should the doors be obstructed. Photo electric or active infrared safety sensors are recommended to focus across the doorway to halt and open the doors immediately upon the sensor detecting an obstruction.