Stainless Steel Components Gold Coast from Bridco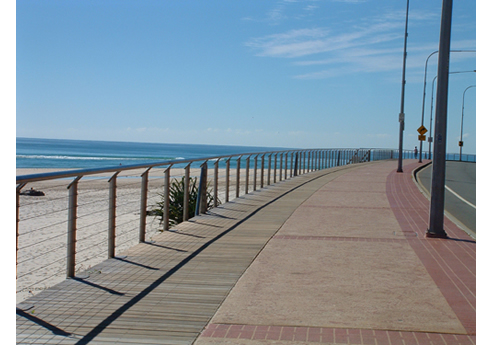 Bridco Stainless Steel User Guide
The following information is given to assist in the selection and correct use of stainless steel products used in rigging, balustrading , architecture and commercial applications.
You should carefully read and understand this brochure before selling, purchasing or treating any stainless steel components.
GRADES: There are many grades of Stainless Steel. You should check the grade of any particular component before selling, purchasing, treating, recommending or using that component for any particular purpose. The majority of Bridco stainless steel fittings are either grade 304, 316 or 316L, which are members of the Austenitic family. The guidelines and recommendations in this brochure are related to these grades.
GRADE 304: Has good corrosion resistance and is one of the most commonly used grades of stainless steel.
GRADE 316: Has a higher level of corrosion resistance. The grade 316 is often referred to as "marine grade". Typical applications are boat fittings and architectural components for exposed coastal applications.
GRADE 316L: Has similar properties to grade 316, however has an even higher level of corrosion resistance and is most suited to welding due to low carbon content.
Bridco Stainless Steel User Guide.