Goods Hoist Fitouts from Southwell Lifts & Hoists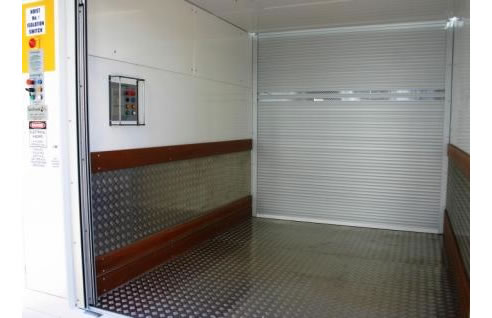 GOODS HOISTS & GOODS PERSONNEL HOISTS WITH PREMIUM FITOUT
Southwell Lifts Hoists have a Premium Fitout for Goods Hoist and Goods Personnel Hoist applications within the Self Storage and other Industries.
The Premium Fitout provides eye-catching looks and durability with no need to paint the interior walls which are protected with the aluminium chequer plate and the hard wearing timber buffering which stop trolleys from marking the walls.
Call or email Southwell to discuss options available.