Factory Seconds Ironstone Brick Size Pavers from Simons Seconds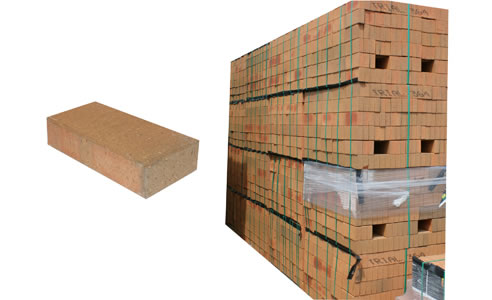 Size: 230mm x 115mm x 50mm
Manufacturer: Boral Bricks Pty Ltd
Colour: Ironstone
Weight of paver: 3kg
Pavers per Square Metre: 37
Pavers per band: 102 (5 bands per pack)
Pavers per Pallet: 510 (13.78m2)
Beautiful lines. Precise form.
With uniform dimensions, parallel sides and bevelled edges, Bringelly pavers are easy to lay and can be placed either face up or down.
The solid colours of the Bringelly range possess an immaculate even - coloured look and are ideal for creating colour patterns.
A special blending of clays and varied firing temperatures bring out the natural clay colours in the Bringelly Resort colours - resulting in the paver faces being flashed with deeper hues.
With Bringelly pavers' range of rich solid colours and distinctive blaze faces you will have a range of colours and textures at your fingertips to create your own outdoor lifestyle.
N.B. This is a Factory Second product. Factory Seconds products have failed to meet 100% of manufacturers quality control measures. Some of the faults that are reported with these products include but are not limited to: chips, missing corners, cracks, air holes/bubbles, colour and thickness variations. Printed brochures may differ from actual product colour delivered. It is recommended that when purchasing factory second product you order 5% - 10% extra to allow for cuts, breakages and wastage. Please note that pallets are packed at the factory and it is impossible to inspect every piece prior to a pallet leaving our yard. Pictures shown may not always be of colour specified with this product please see product brochures for true colour representation.