Hi-Lift Catering Vehicles from Southwell Lifts Hoists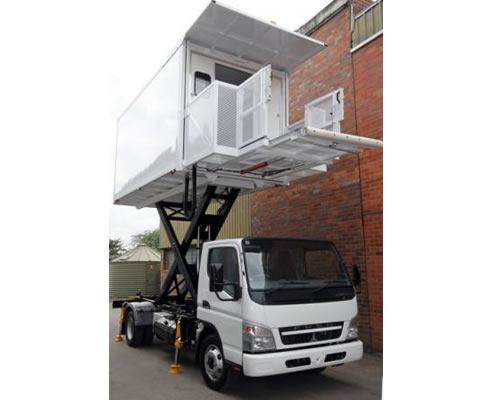 Southwell Lifts Hoists delivered another Australian made Hi-Lift Catering Vehicle.
The hi lift catering vehicle pictured here has features which include the suitability to service aircraft from BAE-717 to 737 whilst carrying a maximum load of 1250kg.
From our head office in Eastern Australia we continue to manufacture high quality Australian made:
- Airport Ground Support Equipment (GSE),
- Goods Hoists,
- Freight Hoists,
- Goods Personnel Hoists,
- Car Hoists,
- Car Lifts; and
- Custom made Scissor Lifts.
Contact us on 1800 244 787 or send an email.