Space Solutions in Education with CS Cavity Sliders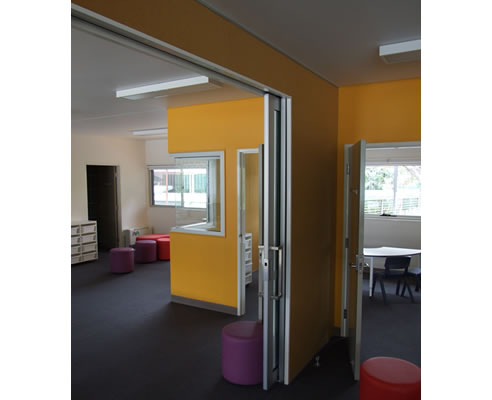 Canada Bay School
CS Cavity Sliders worked with A W Edwards to provide solutions to open space and improve flow between classrooms at their Canada Bay project. We at CS pride ourselves on our space saving and maximising solutions with past work done for the NSW Government Architects and in Victoria at Tintern Schools (see case study).
Adrian from A W Edwards contacted CS regarding our overtaking units. We did a brief project specification including our New Yorker door and CL400 Magnetic hardware. The New Yorker doors are a stylish, hard wearing door leaf that can stand repetitive use and occasional damage as seen in class room settings.
The CS OvertakingDoors units allowed the school to open up large spaces and also close down the spaces without interfering with wall areas through the use of cavity pockets. Our systems do not have floor tracks, meaning there are no trip hazards and no breaks in the flooring - another important point when working in education.

02 9905 0588
Unit 1, 7-11 Rodborough Rd, Allambie Heights, NSW, 2100