Retrofitting Lifts with Shotton Engineering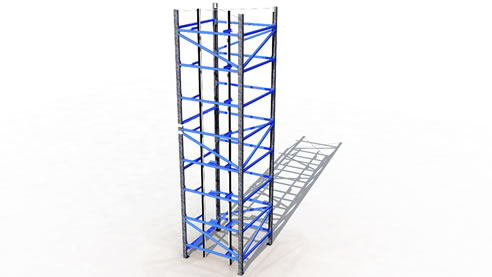 Shotton Engineering team assists develop concept to
retrofit lift onto an existing industrial complex
In December, the Shotton Engineering department working with a major construction company and their engineers, developed a fixing process that provided a method of cladding panels directly to Shotton Lifts structural tower. Working to an agreed budget for engineering design works and utilising the engineering knowledge of Shotton�s chartered engineer, Shotton Engineering verified and provided working drawings of a cladding system for the builder.
This meant the builder did not need to build a separate void structure around the lift. The Shotton Engineering works included a range of simulation and testing protocol's to ensure the final result met building code requirements.
This is an example of the savings and customisation provided by sourcing a lift through a local Australian manufacturer. Shotton Engineering is a division of the Shotton Group. Services are charged on an hourly basis and in some cases a budget estimate can be provided prior to commencing work.