Dance Studio Floor Coatings from Whittles Waxes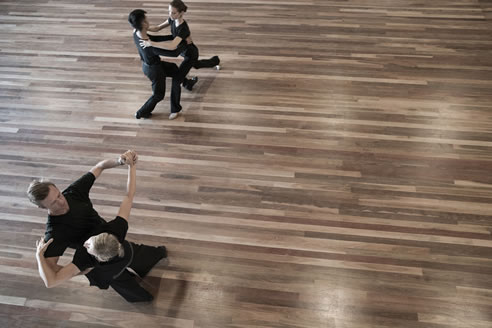 Find out why professional dancers choose Whittle Waxes
The floor is of course the main product in any dance studio, costing in our case the best part of one hundred thousand dollars. To that end, we researched different products trying to find the best one. We were determined to use the best and most environmental product on our 400 square meter dance floor.
We came across Whittle Waxes, who were then in Ringwood in Melbourne. The product choice on the market was large, however at this point we found out that the largest dance company in the country used Whittle Waxes. My wife had lectured in one of their studios in Victoria, and she had raved about the floor, so it was easy to call the owner and simply follow what they had done.
As we spend large parts of lives indoors, my wife and I find it important to minimize our exposure to chemicals as much as possible in our home, as well as in our work place. With a large amount of children learning dance and yoga in the studio, we feel it's the right thing to do to give them the most environmentally friendly conditions possible.
In our old dance studio, in Wollongong town center on the main street, Crown St. We used a poly resin product containing some nasty chemicals. As a result, we got off on the wrong foot with all our neighbors. The local shops had to send home their staff, as the smell was so bad for the first few days. We were threatened with legal action for compensation however we managed to come to a satisfactory arrangement.