Weather Proof Door Seals - CM4 from Cowdroy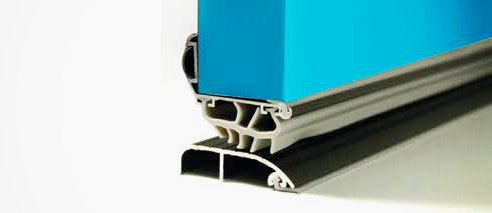 This extruded 2-part aluminium door seal includes rubber inserts. The seal fixes to the door while the tread plate fixes to the floor.
Application
Suits single and double hinged doors - inward and outward openings doors.
A gap of 25mm is required between the bottom of door and sill.
Ideal for doors exposed to the weather.
Features
Seals against the rain, heat, cold, dust, draughts, noise and insects.
915mm wide.
Colours
Bronze Anodised.
Clear Anodised.
Gold Anodised.