Exterior Roller Blinds: Perfect for Brisbane Residential Properties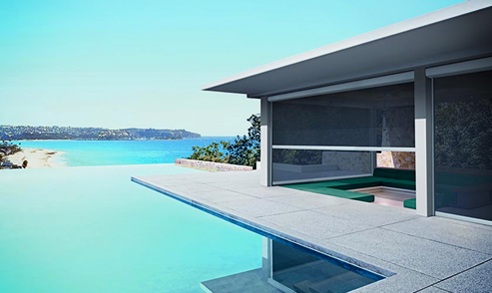 For people who live in sunny Brisbane, they understand how important it is to have quality exterior roller blinds to protect their homes and family from heat and UV rays. Exterior roller blinds serve this function while keeping homes looking chic and stylish.
Aside from heat and sun protection, exterior roller blinds can also provide economic benefits as outdoor shades and outdoor blinds reduce heat gain and increase thermal comfort to get the best energy savings.
Blinds by Peter Meyer carry some of the most practical yet superb quality exterior roller blinds in the market. Being in the business since 1987, the family-owned and operated company evolved into an industry powerhouse. They are deemed today as one of the best manufacturers of blinds and other window furnishings in Australia.
Blinds by Peter Meyer's Range of Exterior Roller Blinds
The Solare Teknica is one of Blinds by Peter Meyer's leading ranges of outdoor roller blinds. They are available in a number of options, but all of them have the same build quality that gives high performance and maximum heat and UV protection.