Water Blocker Wood Treatment from Whittle Waxes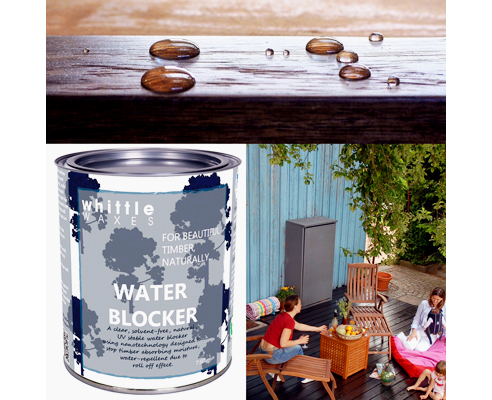 Extend the life of your Interior and Exterior Coatings
with Water Blocker from Whittle Waxes.
Water Blocker
Provides very long-lasting invisible protection for all untreated, impregnated, glazed, waxed, oiled and painted woods internally and/or externally against moisture penetration and water absorption.
Highly water repellent.
Contains invisible micronized substances that provide excellent UV protection.
Solvent Free, toy safe.
Beautiful matte finish.
Two coat process, wet on wet.
Fast drying times.
Areas of use: Ideal for garden furniture, signs, cladding, balconies, fences, doors, window, gates, covers, cement, etc.
Can be used on its own or over other coatings please contact us for more details or visit our website www.whittlewaxes.com.au.