Amenities Signage for Hospitals from Architectural Signs Sydney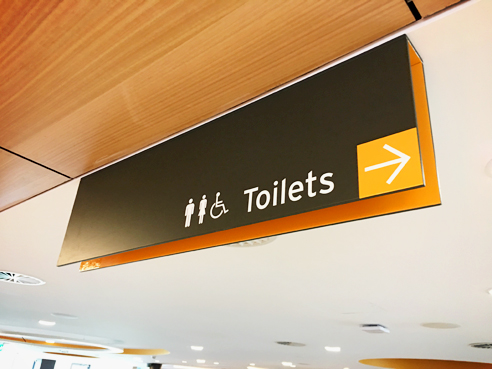 Better Healing from Better Hospital Design
Bright, beautiful lobbies featuring an atrium filled with local flora. Rooms with big windows and access to outdoor gardens. Dining options served up by one of the top chefs in the world.
Innovative new hospital designs have changed patients' experiences and expectations of what a hospital should be. These sleek buildings have design features found in many high-end hotels and they are built with the express intention not just of increasing patient satisfaction but of reducing costs and improving outcomes.
Research has shown that hospitals that feature new designs and amenities send patient satisfaction scores vaulting skyward. One study showed that amenities are a larger factor in driving traffic to hospitals than clinical quality. As a result, amenity-rich hospitals with modern design features are attracting more patients, which is good for the hospital's top line.