Perforated Picture Panels from Di Emme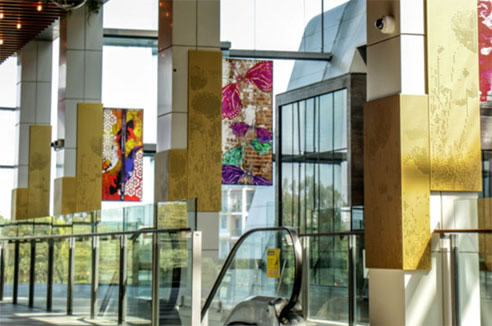 Perforated metallic pictures are similar to photographs in a newspaper, where the images are formed from a series of dots. For the Chatswood Interchange, Di Emme translated a floral design into artwork, allowing for panel breaks, sheet size and technical limitations.
Di Emme also organised the fabrication and installation of the metallic panels. The next stage of development will see backlit perforated panels installed on the walkways and stairwells.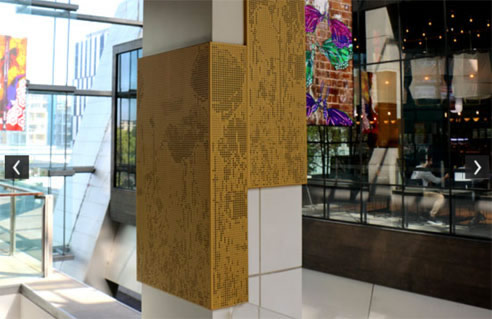 Di Emme Creative Solutions Pty Ltd Profile
02 9550 0811 Mobile: 0403 254 201
Unit 3, 87-89 Moore Street, Leichhardt, NSW, 2040