Custom Lighting Design from Di Emme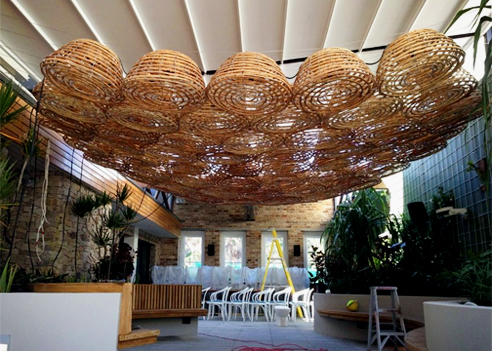 Di Emme delivers innovative custom lighting solutions for large and small projects across Australia - bringing your vision to light. Drawing on 30 years' experience, we specialise in designing, manufacturing, and installing large scale custom lighting. Working with architects, designers, and builders, we have created architectural lighting for The Star, Westfield plus iconic hotels and restaurants both nationally and internationally. We adopt a collaborative approach ensuring that ideas and concepts are brought to life.
Our custom lighting pieces are designed and fabricated in Australia by experienced craftspeople. We use a wide variety of materials to produce high quality, innovative products that are as much about form as they are function. We are inspired by the endless possibilities, new materials, fresh ideas and the ambition to bring large projects to life. We specialise in creating bespoke architectural lighting with wow factor.
Our creative team works with engineers, builders and architects to understand what's possible in a given space; weight, cost, durability, maintenance and safety as well as design factors all need to be considered. We can manage all elements of the project including installation.
Our innovative team love producing the spectacular! For more information, visit www.diemme.com.au.