UL Listed Fireplaces from EcoSmart Fire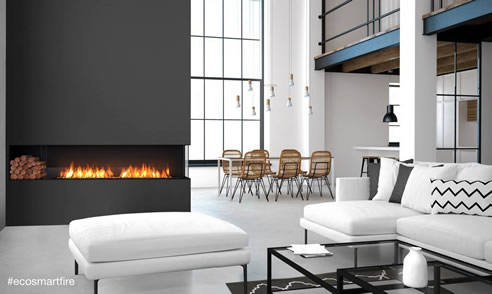 3 Reasons to Choose a UL Listed Fireplace:
1. Safety Standards: Ensures products have undergone rigorous testing by a 3rd party
2. Hassle-free Installation: Many professionals will not install non-UL listed products
3. Credibility: UL has been a trusted source for product testing for over a century
Flex Fireplace Series
Providing endless design flexibility and installation freedom to interior designers, architects, builders, landscapers and homeowners, EcoSmart's Flex Fireplace Series ensures your next commercial project or residential renovation includes a captivating fire feature.
EcoSmart Fires' Flex Fireplace Series are ventless, free of smoke and soot, and fuelled by e-NRG Bioethanol, a renewable energy source.