Braille Signage Sydney from Hillmont Braille Signs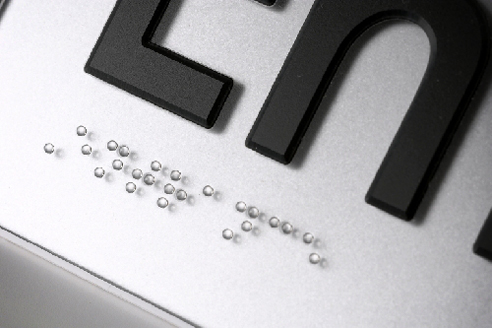 Kids Connect at Braille Camp
Sydney Olympic Park recently welcomed 40 families from remote areas of Australia and 142 children who were deaf and blind. The four day camp held by the Royal Institute of Deaf and Blind children provides education and therapy services to children who are isolated. The camps have been held for the past eight years but this year's event was the biggest organisers have seen - for more info go to www.ridbc.org.au.
Increased braille signage also helps to enhance the independence for the vision impaired both young and old.
Hillmont Braille Signs is one of the most successful and innovative manufacturers of braille in Australia and have been manufacturing and supplying braille/tactile and general signage solutions throughout Australia for over 15 years from our Northwest Sydney location (now based at Castle Hill).