Heat Protective Conservatory Awning from Blinds by Peter Meyer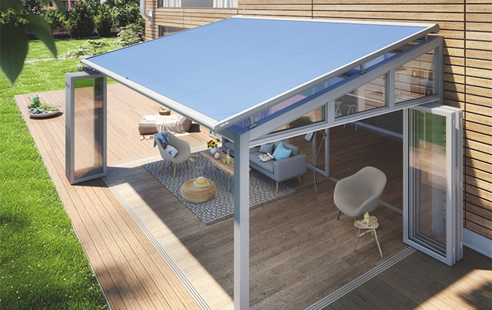 WGM Top is the latest heat protective conservatory awning from Blinds by Peter Meyer. Designed with German precision by Weinor, the exciting new product is made with no less than top-grade components, advanced building techniques and cutting-edge technology. Blinds by Peter Meyer is proud to be the exclusive supplier for Weinor solutions in Australia, giving industry professionals first access to some of the best window systems in the world.
Blinds by Peter Meyer + Weinor
With a service record spanning more than three decades, Blinds by Peter Meyer has established an outstanding reputation for the design, manufacture and distribution of window furnishings. The New South Wales-based company is the go-to choice for aesthetically pleasing, yet functionality-driven blinds and awnings designed by their own product development team, as well as by leading homegrown and international manufacturers. For the latter, Weinor is the top-billed brand with over 50 years' worth of expertise within the global industry.
For the ideal heat protective conservatory awning, Blinds by Peter Meyer offers the WGM product range. The WGM 1030 and 2030 units have received positive reception from homeowners and design experts alike. Blinds by Peter Meyer updates the WGM range with the recently launched WGM Top, specialising in versatile slimline sun protection. The WGM Top replaces the long standing quality WGM1030 and WGM2030 ranges and enhances its offering with a sleek cassette and side channel design, new flat Dyneema tape for superior long lasting operation and the optional Optistretch Zip technology for reducing light gaps and fabric sag.
WGM Top: Heat Protective Conservatory Awning