Specifying High Quality Fabric Blinds from Blinds by Peter Meyer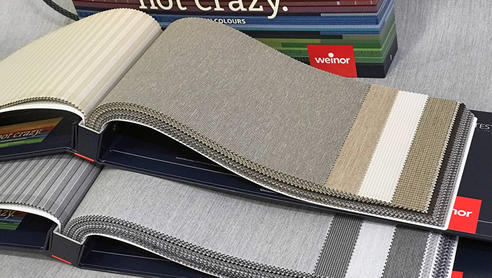 Blinds by Peter Meyer boasts the largest collection of high quality fabric blinds on the Australian market. For more than 31 years, the New South Wales-based company has gained certified expertise in the design, manufacture and distribution of indoor blinds and outdoor awnings for a wide range of commercial and domestic applications. Always keeping abreast with the latest global design trends, the product development team at Blinds by Peter Meyer carefully curates the extensive catalogue to provide the best in both quantity and quality.
Australia's Largest Range of High Quality Fabric Blinds
With their unparalleled reputation for world-class quality and customer service, Blinds by Peter Meyer is a recognised leader in window furnishings within the building and design industries in Australia and New Zealand. Their diverse product range is also specified by architects and designers from Hong Kong, Singapore, Thailand, Vietnam, and South Africa. Some of their best sellers include outdoor folding arm awnings with full cassette, semi cassette and open profiles; retractable patio roofs and conservatory awnings; Roman blinds; and exterior roller blinds.
Aside from their comprehensive front lineup, Blinds by Peter Meyer also offers the widest selection of interior fabrics and natural weaves for window furnishings, including exquisite pieces found nowhere else. Whether for interior or exterior use, Blinds by Peter Meyer has got the stylish, high quality fabric blinds for any space.